Registration is currently closed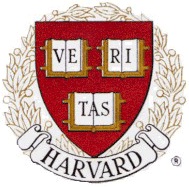 The Harvard Club of Miami
cordially invites you to
A Seraphic Fire Christmas: On Winter's Night

Please join us for
a reception at S
easons 52 prior to the performance
FRIDAY, DECEMBER 9, 2016
5:00PM - 7:00PM: Reception at Main Bar of Seasons 52
7:30 PM - 9:00PM: Performance at First United Methodist Church
Reception:
Seasons 52
on Miracle Mile
321 Miracle Mile
Coral Gables, FL 33134
(305) 442-8552
Click here for directions
We will be entitled to a glass of wine and some free flatbread hors d'oeuvres
For those of you who would like to have dinner that evening at Seasons 52,
please reserve early through Ana Fernandes, Sales Manager
at (305) 968-6965 and receive a free special dessert
Performance:
First United Methodist Church of Coral Gables
536 Coral Way
Coral Gables, FL 33134
Click here for directions
Cost:
Harvard Club of Miami Current dues-paying members (plus one guest): $45.00
per person
HBS Club of South Florida dues-paying members (plus one guest):

$45.00 per person


Non-members/Additional Guests:

$55.00 per person
Discounted and preferred seating tickets for the performance are available
through the Harvard Club of Miami at $45 and $55. Regular general admission tickets are $58.
Children under 8 years of age will not be permitted.
Seating will be limited so please purchase tickets by Monday, November 28, 2016.
Registration is now closed
Not yet a member of the Harvard Club of Miami? Here's why you should join!
Join the club or renew your membership today by visiting HERE! or email our club administrator at admin@harvardmiami.org to request an application.

(*) Harvard affiliates who join the Harvard Club when registering are eligible for Member pricing.
Membership benefits
include access and discounts to exclusive "but for Harvard" programs, cultural activities and social events;
exclusive networking opportunities; connections through social media focused on professional and
personal networking, career opportunities and job postings; and much more.
Add a reminder to your calendar by clicking on the following links:
Google Calendar
(for Android) |
iCalendar
(for iPhone) |
Outlook
If you need assistance with your registration, please contact
our Club Administrator at
(305) 819-8383
or
admin@harvardmiami.org
.
Click here for Seasons 52 menu
A SERAPHIC FIRE CHRISTMAS: ON WINTER'S NIGHT
Special Presentation
Three world premiere carol settings by Susan LaBarr
James K. Bass, associate conductor
The angelic voices of Seraphic Fire sing timeless carols in the absorbing experience of Seraphic Fire's traditional candlelight Christmas concerts. Surround yourself in the beauty of Gregorian chant, glorious English Christmas carols, and the audience favorite Jesus Christ the Apple Tree, as the ensemble welcomes the season with festive style. This program has sold out every year it has been presented.



Entering into their 15th season performing throughout South Florida and on national tours, Seraphic Fire is regarded as one of the preeminent professional vocal ensembles in the United States. Led by Founder and Artistic Director Patrick Dupré Quigley, Seraphic Fire brings top ensemble singers and instrumentalists from around the country to perform repertoire ranging from Gregorian chant and Baroque masterpieces, to Mahler and newly commissioned works by this country's leading composers. Two of the ensemble's recordings, Brahms: Ein Deutsches Requiem and A Seraphic Fire Christmas, were nominated for 2012 GRAMMY® awards, making Seraphic Fire the only choral ensemble in North or South America to be nominated that year, and the only classical ensemble in the world to be nominated for two separate projects.
During its 15th Anniversary, Seraphic Fire puts South Florida at the center of artistic innovation with eight new world-premiere choral works by established and emerging American composers. The season also features appearances with The Cleveland Orchestra, collaborations with GRAMMY®-winning organist Nathan Laube and violinist Matthew Albert, and a guest appearance by conductor Elena Sharkova.
ecognized as "one of the best excuses for living in Miami" (el Nuevo Herald) because of its "vivid, sensitive performances" (The Washington Post), Seraphic Fire's artistic accomplishments have translated to chart-topping album sales. The ensemble's September 2014 release, Reincarnations: A Century of American Choral Music, soared to No. 6 on the Billboard Traditional Classical Chart and the ensemble's GRAMMY®-nominated recording of Brahms: Ein Deutsches Requiem debuted at No. 7 on the Billboard Traditional Classical Chart.
For more information, please visit Seraphic Fire's website at http://www.seraphicfire.org/.