This event is sold out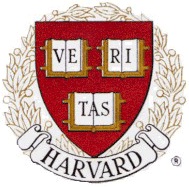 The Harvard Club of Miami
is pleased to invite you to a



Harvard Speaker Event



with
Professor Robert Lue
Faculty Director, HarvardX

Professor Lue will be speaking on On-Line Lifelong Learning

SATURDAY, FEBRUARY 4, 2017
6:30 PM - 9:00 PM
at the residence of
Jonathan Kislak, AB'70
Coconut Grove on Biscayne Bay
(exact address will be emailed upon registration)

Harvard Club of Miami Current dues-paying members (plus one guest): $25.00 per person
HBS Club of South Florida dues-paying members (plus one guest): $25.00 per person
Non-members/Additional Guests: $35.00 per person

Click here to register
Not yet a member of the Harvard Club of Miami? Here's why you should join!
Join the club or renew your membership today by visiting HERE! or email our club administrator at admin@harvardmiami.org to request an application.

Membership benefits include access and discounts to exclusive "but for Harvard" programs, cultural activities and social events;
exclusive networking opportunities; connections through social media focused on professional and
personal networking, career opportunities and job postings; and much more.

Add a reminder to your calendar by clicking on the following links:
Google Calendar

(for Android) |

iCalendar

(for iPhone) |

Outlook
If you need assistance with your registration, please contact
our Club Administrator at

(305) 819-8383

or admin@harvardmiami.org.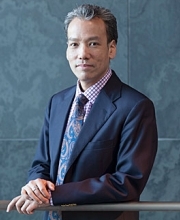 Robert A. Lue
Faculty Director, HarvardX
Professor of the Practice of Molecular and Cellular Biology; Faculty Director of the Harvard Ed Portal
Richard L. Menschel Faculty Director of the Derek Bok Center for Teaching and Learning

Robert A. Lue is a professor in the Department of Molecular and Cellular Biology and the Richard L. Menschel Faculty Director of the Derek Bok Center for Teaching and Learning at Harvard University, where he is responsible for fostering innovative teaching in the Faculty of Arts and Sciences (FAS) and elevating its profile on campus. Rob earned his Ph.D. in biology from Harvard and has taught undergraduate courses since 1988, garnering recognition as one of Harvard's foremost leaders in undergraduate education.

Rob has a longstanding commitment to interdisciplinary teaching and research. From 2004 to 2015, he served as the director of Life Sciences Education at Harvard, where he led a complete redesign of the introductory curriculum that created some of the largest and most popular science courses on campus. In 2012, Rob's extensive work on using technology to enhance learning took a new direction when he became the faculty director of HarvardX. At HarvardX, Harvard's university-wide initiative that includes the edX partnership in online education with MIT, Rob helps to shape the university's engagement in online learning in a way that reinforces its commitment to teaching excellence and works to expand its reach and impact globally. In addition, as the faculty director of the Harvard Ed Portal, Rob oversees the integration of undergraduate education with community outreach on Harvard's Allston campus.