The Harvard Club of Miami
is pleased to share the following invitation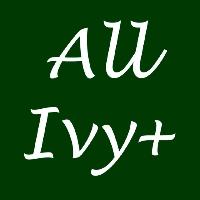 The GEORGETOWN UNIVERSITY CLUB OF MIAMI along with the alumni clubs of:
BROWN, COLUMBIA, CARNEGIE MELLON, CORNELL, DARTMOUTH, DUKE, EMORY, GEORGE WASHINGTON, HARVARD, HARVARD BUSINESS SCHOOL, INSEAD, JOHNS HOPKINS, KELLOGG, LONDON SCHOOL OF ECONOMICS, MICHIGAN, MIT, UPENN, PRINCETON, STANFORD, VANDERBILT, WEST POINT, XAVIER, YALE & ALL IVY+ invite you to a special evening at the 2018 MIAMI OPEN Tennis Tournament

DETAILS
Date: Wednesday, March 28th, 2018
Time: 5:00pm – 10:30pm
Matches: Session #18: Men's & Women's Single and Doubles Quarterfinals
Location: The Tennis Center @ Crandon Park, Key Biscayne

Please join us to watch the top-ranked WTA and ATP players in the world, as they bring their hard-hitting, electrifying game of tennis to the Miami Open, a global event featuring players from 37 countries. The Miami Open is more than just tennis; it's a total entertainment experience. High fashion, fine food, fabulous shopping and celebrity musical performances have made the tournament the most glamorous event on the WTA & ATP World Tours for over 30 years.

Match play will begin at 7:00pm on Wednesday March 28th, as the gates will open at 5:00pm for the evening session. To mark the event, we've arranged a special group rate for our alumni groups.

Meeting Place: Starting at 5:00 pm join our group at the Stella Artois Center Court Lounge for pre-match drinks. Wear your school colors to show your pride!

SCHEDULE
5:00 pm: Gates Open for Evening Session; enjoy any outer court matches
7:00 – 10:30 pm: Men's & Women's Single Quarterfinals & Doubles Quarterfinals

Tickets: Register at http://bit.ly/2FekoGP
$40 per person – All Ages (including taxes and handling fees)

Tickets will be available for purchase until midnight Monday, March 26th
To ensure you are seated together, please purchase all tickets under a single transaction
Tickets will be available for pick-up beginning Wednesday, March 28th at 9:00am at Window #10
If tickets are ordered in a single transaction, please specify the name (s) of each individual within the group picking up the tickets by Monday, March 26th.
Anyone without a proper ID, or who is not on the purchaser (or pick-up) list will be turned away at the box office.
Tickets will only be available for pick-up on Wednesday, Marsh 28th at Window #10.

For more information or questions please contact Georgetown University Club of Miami at miamihoyas@gmail.com