The Harvard Club of Miami
is pleased to share the following invitation from the
Virtual Book Chat with Nicholas Griffin
The Year of Dangerous Days


Wednesday, September 23, 2020
6:00pm - 7:00pm

Webinar via Zoom
Zoom info will be sent in advance

Please join the HBS Club of South Florida and Nicholas Griffin for a book chat on The Year of Dangerous Days: Riots, Refugees and Cocaine in Miami 1980. The harrowing story of the rise and fall of one of America's most popular destination cities—rife with police brutality, a drug epidemic, and a bulging refugee crisis— The Year of Dangerous Days is a riveting blend of urgent social commentary and cinematic drama, from the award-winning author of Ping Pong Diplomacy. Learn more about the book HERE.
Cost:
Harvard Club of Miami Members: No Cost
HBS Club of South Florida Members: No Cost
Guests/Non-Members: $10
Questions: Please contact the HBS club admin at admin@hbssouthflorida.org for assistance.

By registering for this event, you agree to the following:
I understand that the session I attend may be recorded and made available, and that my image, name, comments, or questions may appear on-screen.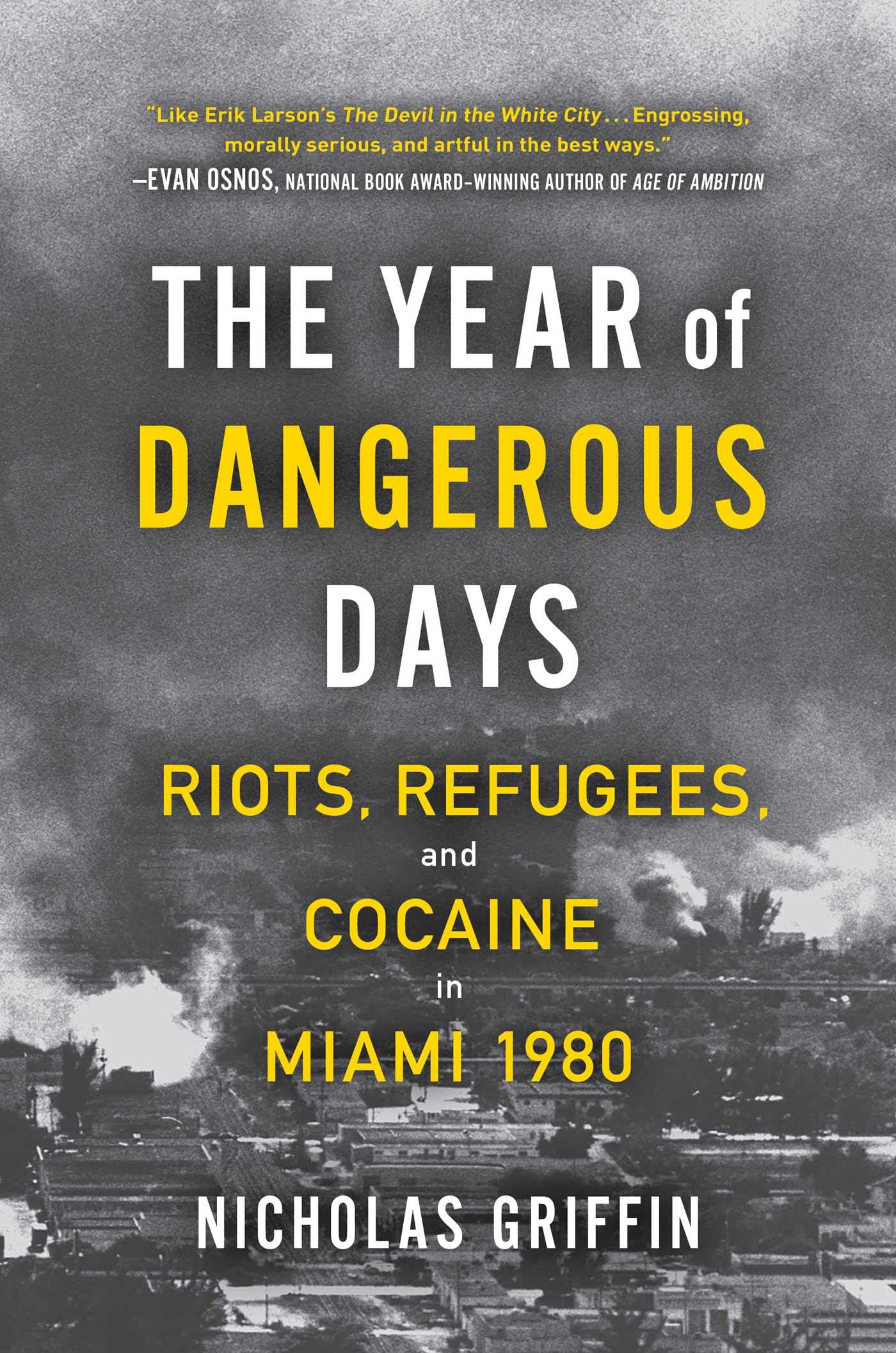 About Nicholas
Nicholas Griffin is a journalist and author of four novels and three works of nonfiction. His writing has appeared in The Times (UK), The Financial Times, Foreign Policy, and other publications on topics as disparate as sports and politics, piracy, filmmaking in the Middle East, and the natural sciences. Griffin has written for film and was a Term Member at the Council on Foreign Relations. His last book, Ping Pong Diplomacy, was shortlisted for awards in both the United States and the UK. His current book, The Year of Dangerous Days was described by the New York Times as 'utterly absorbing ... it's impossible to read Griffin's timely and searing account without thinking about its implications for our current moment." Griffin lives in Miami with his wife, two children and a one-hundred-year old dog.