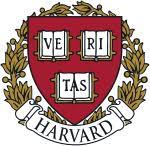 The Harvard Club of Miami
is pleased to share the following invitation from
The Harvard Alumni Disaster Preparedness & Response Team
presents


COVID-19 related travel updates: Dr. Lin Hwei Chen (HR'82)

Wednesday, June 23
2:00PM - 3:30PM

We are delighted to invite you to Dr. Lin Hwei Chen's talk on June 23rd at 14:00 (2 pm EDT): "Applying Knowledge of COVID-19 to Travel". This is a very fluid and rapidly evolving topic. As infections and deaths continue to fall in the US, the EU is considering welcoming 'fully' vaccinated US citizens for unhindered travel to its 27 member countries with proof of vaccination. Many other issues (large indoor/outdoor events, cruise ship guidelines, etc.) are likely to change and evolve in the next 1-2 months.

Dr. Lin H. Chen, MD, FACP, FASTMH, FISTM is President of the International Society of Travel Medicine (ISTM) 2019-2021. She is Director of the Travel Medicine Center at Mount Auburn Hospital in Cambridge, Mass, and Associate Professor of Medicine at Harvard Medical School. Dr. Chen is a graduate of Harvard College (HR'82) and Jefferson Medical College of Thomas Jefferson University. She trained in Boston, spent time at Yale-New Haven Hospital, and returned to the Boston area. She previously directed the ISTM course, served on its Research Committee and its Board of Directors as a Counsellor. She served on the American Society of Tropical Medicine and Hygiene (ASTMH) Certificate Examination Committee and Education Committee as well as on Work Groups of the CDC Advisory Committee on Immunization Practices.

She holds several editorial roles including for the Journal of Travel Medicine, Current Infectious Disease Reports, and Infectious Diseases: A Geographic Guide. She served on past scientific program committees of the International Conference on Emerging Infectious Diseases and ISTM Conferences. She is a site director for the GeoSentinel Surveillance Network and Global Travel Epidemiology Network. Her clinical research focuses on travelers' health, including vector-borne diseases, immunizations, emerging infections, and cross-border healthcare.

The Zoom link will be provided to all registered attendees by June 23rd at 12:00 pm (EDT). If you have any questions, feel free to email the HAA Disaster Preparedness and Emergency Response SIG at hadisasterhelp@gmail.com or by posting on the social platform here.

The Disaster Preparedness and Response Team SIG is focused on reaching out to help Harvard Alumni and others associated with Harvard College with specific needs wherever there is a disaster, attack, or other events as reported in the press. This effort includes identifying knowledge and networking resources that we can access or make available to fill a targeted need as well as contacting local Alumni to evaluate whether actual events are consistent with news reports, and post information received from local inhabitants. All Alums and their family members, students, staff, and professors are welcome to join. We each have something to give whether it is experience, knowledge, or concern and caring.

This event is FREE to attend.
REGISTRATION IS REQUIRED TO RECEIVE ZOOM LINK