The Harvard Club of Miami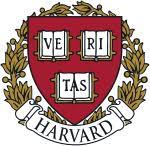 cordially invites you to join us for a

BOOK CLUB DISCUSSION
on
Tuesday, July 19, 2022
6:00 pm

"10 Percent Happier" by Dan Harris

Webinar via Zoom
(Zoom info will be sent to all attendees prior to event)
There is no cost to attend, but registration is required
Registration deadline Monday, July 18 @ 5:00 pm
Please join us for our next book club session on Tuesday, July 19, 2022 at 6:00pm, according to our regular cadence on the third Tuesday of each month.

Our next book discussion will be"10 percent happier" by Dan Haris.After having a nationally televised panic attack, Dan Harris knew he had to make some changes. A lifelong nonbeliever, he found himself on a bizarre adventure involving a disgraced pastor, a mysterious self-help guru, and a gaggle of brain scientists. Eventually, Harris realized that the source of his problems was the very thing he always thought was his greatest asset: the incessant, insatiable voice in his head, which had propelled him through the ranks of a hypercompetitive business, but had also led him to make the profoundly stupid decisions that provoked his on-air freak-out.
Finally, Harris stumbled upon an effective way to rein in that voice, something he always assumed to be either impossible or useless: meditation, a tool that research suggests can do everything from lower your blood pressure to essentially rewire your brain. 10% Happier takes readers on a ride from the outer reaches of neuroscience to the inner sanctum of network news to the bizarre fringes of America's spiritual scene, and leaves them with a takeaway that could actually change their lives.
Please join us for meaningful conversation, great company, and new experiences! To participate in the book club, please sign up via the button below to register free for the event, order the book on your own, and read it in time for our group discussion.


If you have any questions or require additional information, please reach out directly to our committee chair Jason Wong AB'10 (jason.ji.wong@gmail.com). Many thanks to our Book Club Steering Committee for their efforts in establishing this new Harvard Club of Miami activity: James Manahan, AB'58, JD'61, Jason Wong AB'10, Stacey Gordon, AB'98, MPP'02, and Rob Rosen AB '74, JD '79.
Not yet a member of the Harvard Club of Miami? Here's why you should join!
Join the club or renew your membership today by visiting HERE! or email our club administrator at info@harvardmiami.org to request an application.
(*) Harvard affiliates who join the Harvard Club when registering are eligible for Member pricing.

Membership benefits include access and discounts to exclusive "but for Harvard" programs, cultural activities and social events; exclusive networking opportunities; connections through social media focused on professional and personal networking, career opportunities and job postings; and much more.