The Harvard Club of Miami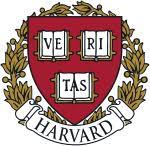 cordially invites you to join us for a
BOOK CLUB DISCUSSION
"1000 Years of Joys and Sorrows" by Ai Weiwei
Tuesday, January 17, 2023
6:00pm - Webinar via Zoom
Please join us for our next book club session on Tuesday, January 17, 2023 at 6:00pm, according to our regular cadence on the third Tuesday of each month. There is no cost to attend, but registration is required. Registration deadline Monday, January 16 @ 5:00 pm.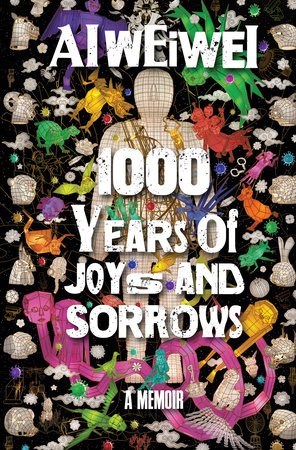 Our next book will be "1000 Years of Joys and Sorrows" by Ai Weiwei. Once a close associate of Mao Zedong and the nation's most celebrated poet, Ai Weiwei's father, Ai Qing, was branded a rightist during the Cultural Revolution, and he and his family were banished to a desolate place known as "Little Siberia," where Ai Qing was sentenced to hard labor cleaning public toilets. Ai Weiwei recounts his childhood in exile, and his difficult decision to leave his family to study art in America, where he befriended Allen Ginsberg and was inspired by Andy Warhol and the artworks of Marcel Duchamp. With candor and wit, he details his return to China and his rise from artistic unknown to art world superstar and international human rights activist—and how his work has been shaped by living under a totalitarian regime.

Ai Weiwei's sculptures and installations have been viewed by millions around the globe, and his architectural achievements include helping to design the iconic Bird's Nest Olympic Stadium in Beijing. His political activism has long made him a target of the Chinese authorities, which culminated in months of secret detention without charge in 2011. Here, for the first time, Ai Weiwei explores the origins of his exceptional creativity and passionate political beliefs through his life story and that of his father, whose creativity was stifled.

At once ambitious and intimate, Ai Weiwei's 1000 Years of Joys and Sorrows offers a deep understanding of the myriad forces that have shaped modern China, and serves as a timely reminder of the urgent need to protect freedom of expression.

Please join us for meaningful conversation, great company, and new experiences! To participate in the book club, please sign up via the button below to register free for the event, order the book on your own, and read it in time for our group discussion.

When ordering books, we encourage our members to support local business if convenient. Thanks to Rob Rosen (AB '74, JD '79), we have secured a 20% discount on book club readings with Books & Books by utilizing the "HARVARD" promo code. You can order the hardcover or eBook editions from Books and Books through this link. If you have any questions or require additional information, please reach out directly to our committee chair Jason Wong AB'10.

Many thanks to our Book Club Steering Committee for their efforts in establishing this new Harvard Club of Miami activity: James Manahan, AB'58, JD'61, Jason Wong AB'10, Stacey Gordon, AB'98, MPP'02, and Rob Rosen AB '74, JD '79.
---
Not yet a member of the Harvard Club of Miami?
Join the club or renew your membership today by visiting HERE! or email our club administrator at info@harvardmiami.org to request an application.
(*) Harvard affiliates who join the Harvard Club when registering are eligible for Member pricing.

Membership benefits include access and discounts to exclusive "but for Harvard" programs, cultural activities and social events; exclusive networking opportunities; connections through social media focused on professional and personal networking, career opportunities and job postings; and much more.