Invites you to
Dream State Brewing
Saturday, January 28, 2023

115 NW 6th St, Fort Lauderdale, Florida 33311

1:00pm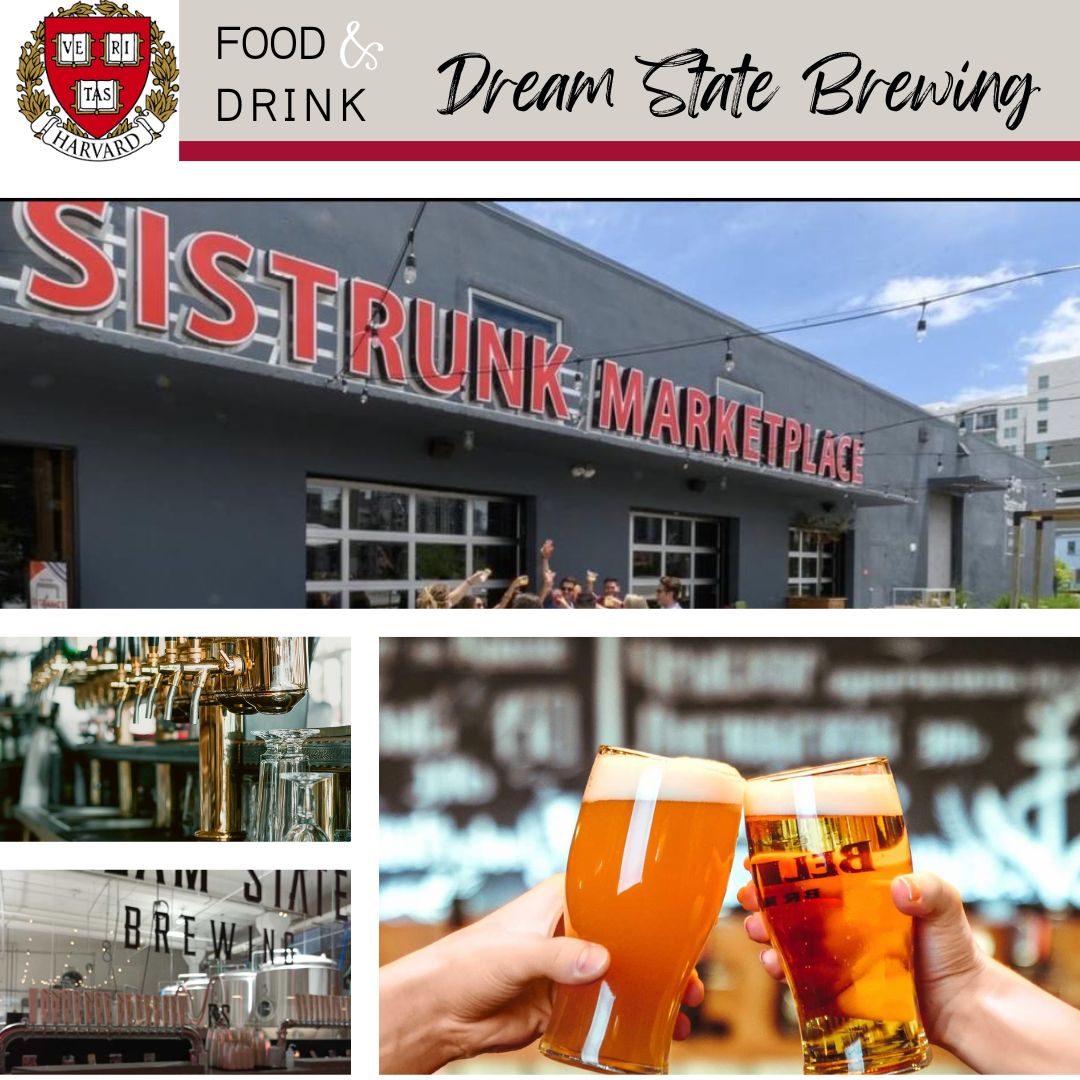 Come and join the Harvard Club of Miami at our next Food & Drink Event as we visit Dream State Brewing at Sistrunk Marketplace. Dream State Brewing combines the laid-back social atmosphere of traditional pubs with the creativity and innovation of the craft beer scene. Hosted by Pulkit K. Agrawal (SB'15), we will taste our way through their great selection of craft and classic beers in a trendy atmosphere.

What can be better than premium craft beer brewed with your fellow Harvard alums? RSVP Today to join us. We will gather at 1:00 pm and take our brew tour at 2:00 pm. Tickets include a craft beer and brewery tour. Additional items can be purchased during the event.

Cost:
$15 per person

If you have additional questions about this event, please email us at info@harvardmiami.org.

At the present time, all Harvard Club of Miami events shall comply with behavior, mask, and social distancing guidelines that may be required of the venue where a Club event is located. If there are no such venue requirements, Club-sponsored events and activities will follow CDC guidelines. We thank you in advance for respecting these.