is pleased to share the following event with a special offer for Harvard Miami Members
Miami Book Fair

Sunday, Nov. 12 - Sunday, Nov. 19

Miami Dade College
Wolfson Campus, Downtown Miami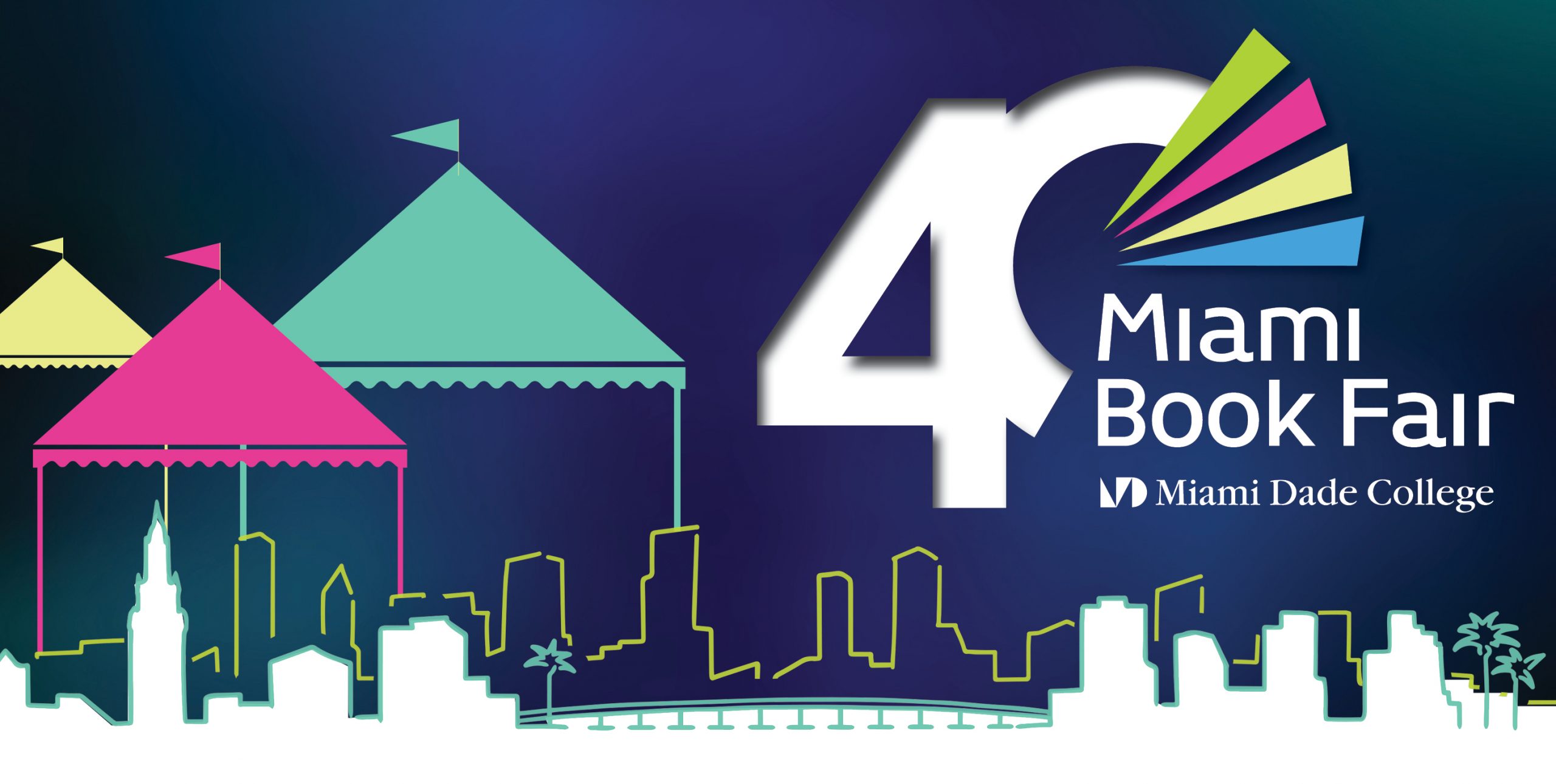 One of our city's most-anticipated events of the year – as we celebrate our 40th anniversary, a milestone we'd love to see you enjoy.
This year's Fair will take place from Sunday, Nov. 12 through Sunday, Nov. 19 at Miami Dade College, Wolfson Campus, Downtown Miami.
Harvard Club members will enjoy FREE tickets to any "Evening With" author event, as well as free tickets to the weekend Street Fair featuring more than 500 authors reading and discussing their books, as well as live music, children's activities, book vendors, and a pop-up food fest curated by Smorgasburg Miami. SEE THE FULL FAIR GUIDE HERE.
EVENINGS WITH AUTHORS PROGRAMS
Monday, November 13: DAVID BROOKS
Tuesday, November 14: ABRAHAM VERGHESE with LEIGH HABER
Wednesday, November 15: WALTER MOSLEY with TOCHI ONYEBUCHI
Thursday, November 16: CASSIDY HUTCHINSON
Friday, November 16: HENRY WINKLER
HARVARD CLUB SPECIAL: ATTEND ANY "EVENING WITH" FREE WITH RSVP (Book not included)
WANT TO PURCHASE A BOOK IN ADVANCE? LEARN MORE AND PURCHASE YOUR TICKETS WITH BOOKS TODAY!
WEEKEND AT MIAMI BOOK FAIR: SATURDAY AND SUNDAY, NOV. 18 & 19
The weekend's Street Fair, during which hundreds of authors read from new books and participate in lively conversations; Children's Alley offers dozens of entertaining learning opportunities for the little ones, live music sets a festive atmosphere and (new this year) Smorgasburg Miami will pop up with their carefully curated mix of food and drink vendors.
FREE TICKETS FOR WEEKEND (WHICH INCLUDES ACCESS TO ALL AUTHOR PROGRAMS) USE CODE HARVARD OR CLICK HERE.
SELECTED RECOMMENDED WEEKEND PROGRAMS
Saturday, November 18 @ 11 a.m.
In Breaking Through: Communicating to Open Minds, Move Hearts, and Change the World, SALLY SUSMAN reveals how we can break through the noise to get our message across and make positive change. She shares the fascinating story of how Pfizer managed the massive communications challenge that came with COVID-19, illustrating how leaders need to muster the courage to be candid and how they must disarm with humility and delight with humor in order to connect. Speaking with her about the book is ALBERTO IBARGÜEN, former publisher of the Miami Herald and El Nuevo Herald, and outgoing longtime president of Knight Foundation.
URBANISM & GLOBAL CITIES
Saturday, November 18 @ 2 p.m.
Engaging Place, Engaging Practices: Urban History and Campus-Community Partnerships, co-edited by ROBIN FAITH BACHIN, addresses such topics as historical injustices, affordable housing, and the emergence of digital humanities. In Emerging Global Cities: Origin, Structure, and Significance, co-author ALEJANDRO PORTES looks at "secondary cities" such as Dubai, Singapore, and Miami that have emerged as global forces in their own right.
Saturday, November 18 @ 3 p.m.
Building 3, Second Floor, Room 3210 – Chapman
In Democracy Awakening: Notes on the State of America, HEATHER COX RICHARDSON offers a compelling and original narrative of how, over the decades, a small group of wealthy people have made war on American ideals. In TRACY K. SMITH's To Free the Captives: A Plea for the American Soul, she looks at the constant assaults on Black life, drawing on several avenues of thinking – personal, documentary, and spiritual – to understand who we are as a nation and what we might hope to mean to one another.
Saturday, November 18 @ 4 p.m.
ON MASTERY & KNOWLEDGE: THE HUMAN EXPERIENCE
From the creation of the first encyclopedia and Wikipedia to ancient museums and modern kindergarten classes, SIMON WINCHESTER's Knowing What We Know: The Transmission of Knowledge: From Ancient Wisdom to Modern Magic offers an all-encompassing look at how humans acquire, retain, and pass on information and data. In The Real Work: On the Mystery of Mastery, ADAM GOPNIK asks a foundational question to the human experience: How do we learn – and master – a new skill? How could anyone become so good at anything? And if there's a fundamental mystery to mastery, is it possible to unravel it?
Sunday, November 19 @ 1 p.m.
In TANANARIVE DUE's work of historical fiction, The Reformatory: A Novel, 12-year-old Robbie Stephens Jr. is sentenced to six months at the Gracetown School for Boys, furthering his journey into the terrors of the Jim Crow South. In Our Missing Hearts: A Novel by CELESTE NG, a young boy whose mother disappeared when he was 9 receives a mysterious letter, pulling him into a quest to find her. And in C PAM ZHANG's Land of Milk and Honey: A Novel, a chef is pushed to the center of a startling attempt to reshape the world far beyond the plate.