The Harvard Club of Miami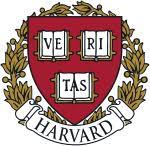 cordially invites you to join us for a
Book Club Discussion
"Elon Musk" by Walter Isaacson
Tuesday,February 20, 2024
6:00pm - Webinar via Zoom
Please join us for our next book club session on Tuesday, February 20, 2024 at 6:00pm, according to our regular cadence on the third Tuesday of each month.

There is no cost to attend, but registration is required. Registration deadline Monday, February 19 @ 5:00 pm. We welcome members from any Harvard Club to join us.

We look forward to you joining us for meaningful conversation, great company, and new experiences! To participate in the book club, please sign up via the button below to register for the event, order the book on your own, and read it in time for our group discussion.


Many thanks to our Book Club Steering Committee for their efforts in establishing this new Harvard Club of Miami activity: Jason Wong AB'10, Lynda Richards, PMD'81, Rob Rosen AB '74, JD '79 and Judith Rood Traum AB'62.
ABOUT OUR BOOK
When Elon Musk was a kid in South Africa, he was regularly beaten by bullies. One day a group pushed him down some concrete steps and kicked him until his face was a swollen ball of flesh. He was in the hospital for a week. But the physical scars were minor compared to the emotional ones inflicted by his father, an engineer, rogue, and charismatic fantasist.

His father's impact on his psyche would linger. He developed into a tough yet vulnerable man-child, prone to abrupt Jekyll-and-Hyde mood swings, with an exceedingly high tolerance for risk, a craving for drama, an epic sense of mission, and a maniacal intensity that was callous and at times destructive.

At the beginning of 2022—after a year marked by SpaceX launching thirty-one rockets into orbit, Tesla selling a million cars, and him becoming the richest man on earth—Musk spoke ruefully about his compulsion to stir up dramas. "I need to shift my mindset away from being in crisis mode, which it has been for about fourteen years now, or arguably most of my life," he said.

It was a wistful comment, not a New Year's resolution. Even as he said it, he was secretly buying up shares of Twitter, the world's ultimate playground. Over the years, whenever he was in a dark place, his mind went back to being bullied on the playground. Now he had the chance to own the playground.

For two years, Isaacson shadowed Musk, attended his meetings, walked his factories with him, and spent hours interviewing him, his family, friends, coworkers, and adversaries. The result is the revealing inside story, filled with amazing tales of triumphs and turmoil, that addresses the question: are the demons that drive Musk also what it takes to drive innovation and progress?

---
When ordering books, we encourage our members to support local business if convenient. Thanks to Rob Rosen (AB '74, JD '79), we have secured a 20% discount on book club readings with Books & Books by utilizing the "HARVARD" promo code. You can order the hardcover or eBook editions from Books and Books HERE.

If you have any questions or require additional information, please reach out directly to our committee chair Jason Wong AB'10.
---
Not yet a member of the Harvard Club of Miami? Join Today!
Join the club or renew your membership today by visiting HERE or email our club administrator HERE to request an application. (*) Harvard affiliates who join the Harvard Club when registering are eligible for Member pricing. Membership benefits include access and discounts to exclusive "but for Harvard" programs, cultural activities and social events; exclusive networking opportunities; connections through social media focused on professional and personal networking, career opportunities and job postings; and more.