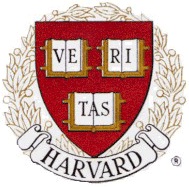 The Harvard Club of Miami

is pleased to share the following invitation

Sally Pacholok

a feature film directed by Elissa Leonard, AB'79

premiering at the Women's International Film & Arts Festival
Thursday, June 4, 2015
7:00 PM
Le Jardin Theater
Deauville Hotel, 6701 Collins Ave.
Miami Beach, FL 33141
Click here for directions
Sally Pacholok, (USA)
Narrative Feature (1:26min)
Directed by Elissa Leonard

Sally Pacholok is a whistle-blower/romance that takes place between 1990 and 2005 . The film is based on the true story of an ER nurse who takes on the medical establishment when she uncovers an epidemic of misdiagnosis.

Sally Pacholok's goal is to improve health care by educating physicians and the public about the life- threatening dangers of vitamin B12 deficiency. Fearful of malpractice lawsuits, her bosses demand that she sign a gag order, forbidding her from saying the words "B12 Deficiency" at work, on threat of termination.

They attempt an injunction against publishing her public awareness book.

Join Sally for this special Red Carpet event and Book Signing following the screening.