The Harvard Club of Miami
is pleased to share the following invitation from the
who cordially invites you to

THE 2019 LEADERSHIP DINNER
In Support of Scholarships for South Florida Non-Profit Leaders

HONORING THE LIFETIME ACHIEVEMENTS OF

CESAR L. ALVAREZ
SENIOR CHAIRMAN, Greenberg Traurig, LLP
Recognizing his professional, business and charitable leadership

Wednesday, May 29, 2019 - 7:00 PM

PHILLIP & PATRICIA FROST MUSEUM OF SCIENCE
1101 Biscayne Blvd, Miami, FL 33132

Cocktail Attire

Individual Tickets

Regular Price
Before May 24
Early Bird
Before April 26

HBS/Harvard Club Members **

$180 per person

$150 per person

HBS Recent Graduates **

$130 per person

$100 per person

Non-Members

$230 per person

$200 per person

Silver Donors

$550 per couple

$500 per couple

​** Member/Recent graduate Price is offered to 1 additional guest
Tickets include open bar, dinner and live classical music

For assistance with your registration, please contact the
HBS Club of South Florida administrator at admin@hbssouthflorida.org.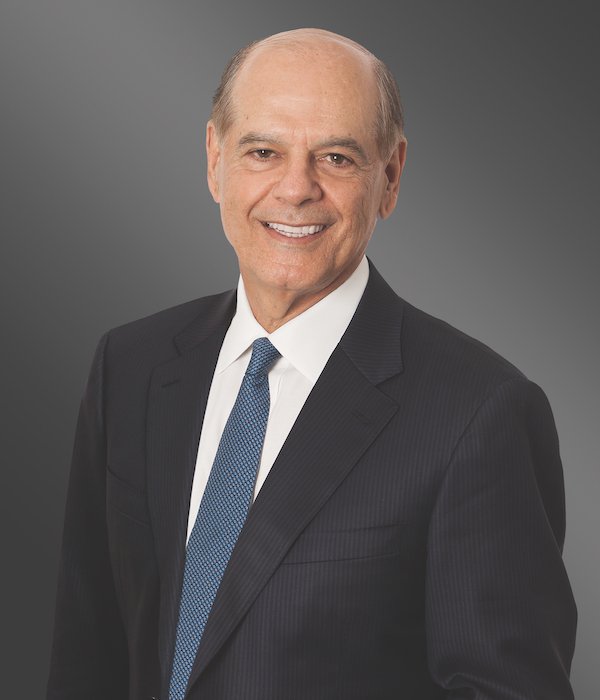 Cesar L. Alvarez
Cesar is the past Chief Executive Officer and current Chairman of Greenberg Traurig, LLP. During his 15 year tenure as CEO and Executive Chairman, which began in 1997, he led the firm to become one of the Top 10 law firms in the United States by leading its growth from 325 lawyers in eight offices to approximately 1850 attorneys in more than 36 locations in the United States, Europe, Asia and Latin America, including strategic alliances in Milan and Rome, Italy. Under Cesar's leadership and with the support of his partners, the firm was recognized as the fastest-growing law firm in the United States. Cesar is the only Hispanic to lead a Top 10 law firm in the United States and internationally.

At the age of 13, Cesar immigrated from Cuba in 1960 with his family to escape communism. After graduating from the University of Florida in 1972 with his Bachelor of Science, Master of Business Administration, and Juris Doctor, he joined Greenberg Traurig as its 7th lawyer. Before taking the helm as CEO, Cesar practiced securities, corporate and international law for more than 25 years. Throughout his career, he has represented numerous public companies and served on the board of directors of several publicly traded corporations and charitable organizations. He has been recognized nationally and in his community for his professional, business and charitable leadership.

Cesar also is a director of several billion dollar publicly-traded corporations: He is the Chairman of the Board of Directors of Mednax, Inc. (NYSE: MD), a national provider of physician services, including newborn, maternal-fetal, pediatric subspecialties, and anesthesia care, and Vice Chairman of the Board of Directors of Watsco, Inc. (NYSE: WSO), a national distributor of air-conditioning and heating equipment. In addition, he serves as director of Fairholme Funds, Inc.(MUTF: FAIRX), a family of publicly traded focused investment funds; Intrexon Corporation (NYSE: XON), a leading biotechnology company; and The St. Joe Company (NYSE: JOE), a real estate development company.

Cesar has been recognized as one of the "100 Most Influential Lawyers in America" by The National Law Journal, as one of the top most powerful Hispanics by PODER's Power Issue, and among "The 25 Best Latinos in Business" byHispanic Magazine's Power Issue. He was honored with the American Lawyer Media "2018 Lifetime Achievement" award, Ernst and Young "2017 Entrepreneur Lifetime Achievement Award", Chambers and Partners' "Lifetime Achievement" award, American Bar Association's "Spirit of Excellence" award, The Florida Bar's "President's Award of Merit", and the Hispanic Bar Association's "Attorney of the Year" award, as well as with their "Lifetime Achievement" award.

He currently serves as Chair of the Phillip and Patricia Frost Museum of Science Board of Trustees, as member of the Board of Trustees and as Chair of the Academic Policy and Student Affairs Committee of Florida International University, as a member of the University of Miami School of Law Visiting Committee, and Chairs the Florida International University College of Law Dean's Advisory Council, including, in the past, serving on the boards of Miami Dade College and Manhattanville College. Cesar served as Chair of the American Bar Association's Commission on Hispanic Legal Rights and Responsibilities, as well as Chair of the United Way of Miami Dade.
The Strategic Perspectives in Non-profit Management Program
Harvard Business School "Strategic Perspectives in Non-profit Management" (SPNM) is a six-day executive education program that allows non-profit leaders to examine and reevaluate their organizations while strengthening their capacity to improve organizational effectiveness. Three key objectives of the program are: (1) Understanding core management concepts; (2) Applying these concepts strategically; and (3) Learning how to implement change within the organization. A central theme of SPNM is how change constantly affects an organization. Faculty and participants explore proactive methods of anticipating and mastering the evolving requirements of nonprofit leadership.