The Harvard Club of Miami
is pleased to share the following invitation from the
Dinner and Panel Discussion:
The Changing Face of Terrorism

Join us for a Panel Discussion with Senior National Representatives of the Liaison teams to the US Central Command (USCENTCOM).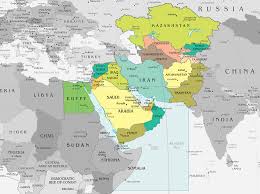 Brigadier General and Chairman of the Western Alliance, Henrik Larsen, will lead a panel of Senior National Representatives to address the topic of The Changing Face of Terrorism.
Visit the Harvard Club of Tampa Bay's website to register

A Question and Answer period will follow.
Three Course Dinner and Panel Discussion. Cash Bar

Dinner Menu:
Floribbean Salad

Pecan Crusted Grouper or Stuffed Portabella Mushrooms

Gluten Free Belgian Chocolate
Date & Time: Thursday, Sept 26, 2019 6:30PM - 9:00PM
Cost: $55 ea, Cash Bar
Location: The Centre Club, 123 South Westshore Blvd, 8th Floor, Tampa, FL 33609
Parking details: The Centre Club is on the 8th and top floors of the parking building for the Urban Centre at Kennedy and Westshore Boulevards.
When:
6:30PM - 9:00PM Thu 26 Sep 2019, Eastern timezone

Where:
The Centre Club
123 South Westshore Blvd 8th Floor
Tampa, FL 33609 USA
[ Get Directions ]