The Harvard Club of Miami
is pleased to share the following invitation from the

Entrepreneurship Webinar
with Harvard Business School Professor
Shikhar Ghosh

Topic: What are the Key Characteristics of a Successful Entrepreneur

Thursday, June 25, 2020
5:30pm - 6:30pm

Webinar via Zoom
Zoom info will be sent 2 days in advance of the webinar

The Harvard Business School Alumni Angels of South Florida invites you to a webinar with Shikhar Ghosh, Professor of Management Practice in the Entrepreneurial Management Unit at HBS. We will discuss the key characteristics and metrics to look for in early stage entrepreneurs and their teams ahead of making an investment decision.

All attendees will be able to participate in the Q&A session.

Agenda:
5:15pm – 5:30pm: Webinar open to log in
5:30pm – 5:35pm: Introductions
5:35pm – 6:15pm Keynote: Professor Shikhar Ghosh
6:15pm – 6:30pm: Q&A

Cost: Free
Questions: Please contact the HBS club admin at admin@hbssouthflorida.org for assistance.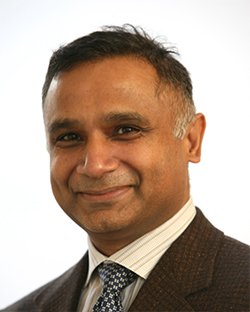 Shikhar Ghosh
Professor of Management Practice
Shikhar is a Professor of Management Practice in the Entrepreneurial Management Unit at HBS. He teaches The Founders' Journey and the Entrepreneurial Manager as well as the HBS Online course Scaling Technology Ventures. He has been the founder and CEO or Chairman of eight technology-based entrepreneurial companies and served as Chairman for both the Massachusetts Technology Leadership Council and The IndUS Entrepreneurs.
The Harvard Business School Alumni Angels of South Florida is a volunteer based angel investor group that invests in early stage businesses and supports the local area startup ecosystem. The primary mission is to connect investors and entrepreneurs by bringing them together through pitch events and by enhancing their skills and knowledge through educational events and resources.