The Harvard Club of Miami
is pleased to share the following invitation from the

A Crimson Conversation with West Palm Beach Mayor Keith James
"Tackling West Palm Beach's Immediate Challenges"

We are delighted to welcome back West Palm Beach Mayor Keith James as our Crimson Conversation speaker. He plans to address topics of the moment: the city's response to COVID-19, the city's experience with recent protests, and the progress of the West Palm Beach Police Department in addressing community/police relations, as well as his formation of a Racial/Ethnic Equality Task Force. A graduate of Harvard College and Harvard Law School, he was elected mayor in March 2019. He is the city's first African-American "strong mayor," whereby the Mayor is the City's Chief Executive Officer directing the administrative structure, and the City's fourth African-American Mayor. Mayor Keith James has been a West Palm Beach resident for the last 30 years. It's where he raised his two children and where he and his wife Lorna reside.

Thursday, August 27, 2020
6:00pm

Webinar via Zoom
Zoom info will be sent in advance
Cost:
Harvard Club of Palm Beaches Members: No Cost
Non-Members: $10 per person
All sales final, no refunds
Questions: Please contact the Harvard Club of Palm Beaches admin at harvardclub.pb@gmail.com or 954-914-3148 for assistance.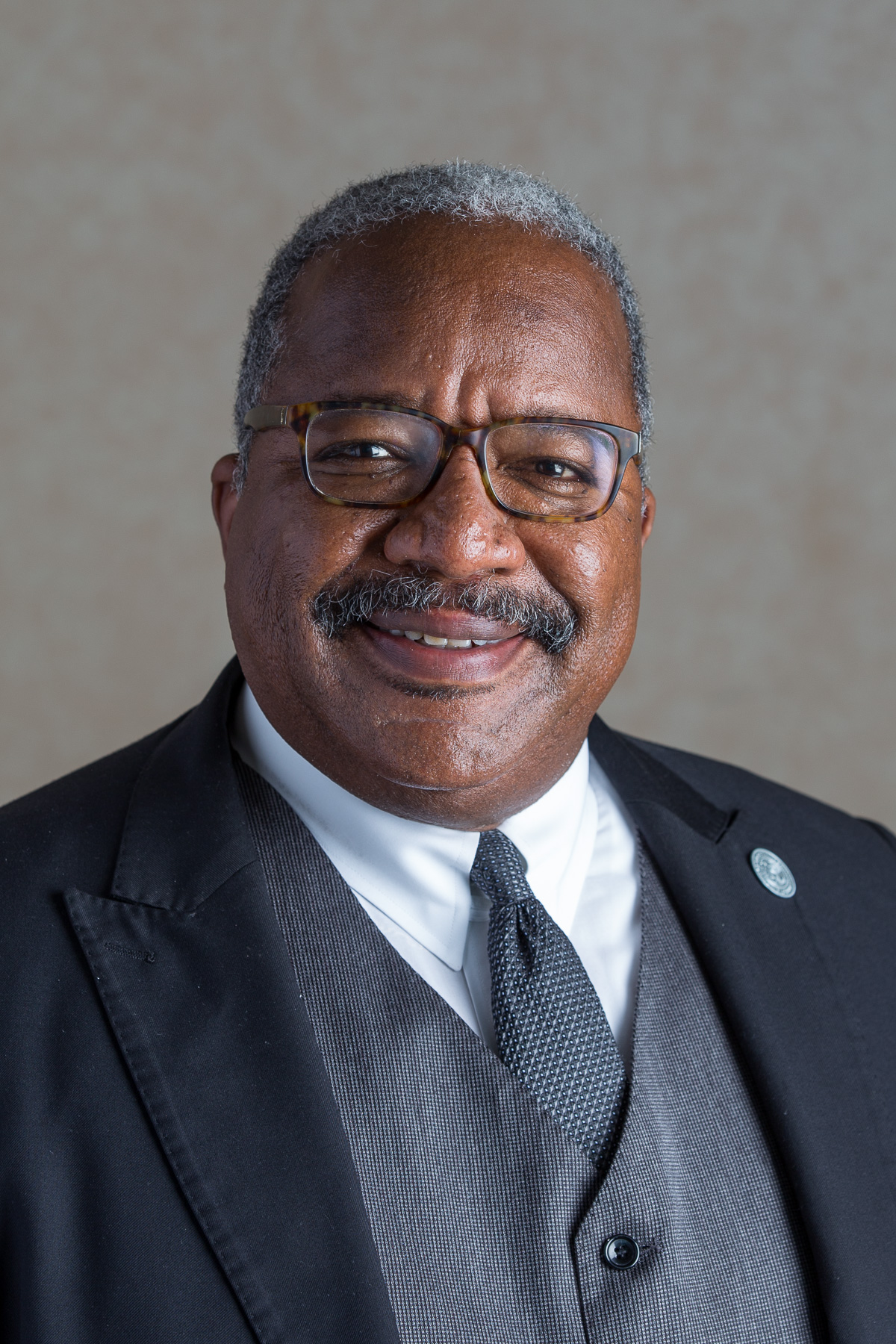 Focused on creating a community of opportunity for all, Mayor James has a vision for West Palm Beach that is resident-driven. Mayor James is committed to creating a customer friendly culture that focuses on neighborhood initiatives, regional collaboration and community partnerships.

Prior to being elected Mayor, Keith James served as the District 4 City Commissioner from 2011 – 2019, serving as President of the Commission twice. During this time, Mayor James helped create West Palm Beach's strategic plan, finance plan, water plan and mobility plan. Mayor James has been a part of the leadership that has led West Palm Beach from the depths of the recession to the booming metropolis we have today.

Mayor James is the Immediate Past President of the Palm Beach County League of Cities, where he championed a collaborative approach to solving regional and state issues on equality, home-rule, health and addiction challenges, and transportation.

Born in Wichita, Kansas to a teenage single mother, Mayor James learned at an early age the value of hard work, service and education. As a young man, Mayor James overcame the challenges of segregation and inequality to become accepted and then graduate from Harvard College and then Harvard Law School. Mayor James is a member of the American Bar, Florida Bar and Palm Beach County Bar Associations.

As a lawyer in the private sector, Mayor James worked with the owners of small and medium-sized companies to help them achieve their business dreams. He has worked with some of Florida's top firms, is a frequent guest lecturer on business practices and procedures and has provided a level of corporate and executive experience that has benefited West Palm Beach.

Mayor James has served in numerous leadership positions to address a range of issues in the community. Mayor James was the former Chair of the West Palm Beach Citizens' Ethics Task Force, a position to which he was appointed by then-Mayor Lois Frankel. Mayor James is a former Board Member of the Florida League of Cities, Palm Beach County League of Cities, Palm Beach Transportation Planning Agency, Palm Beach County Criminal Justice Commission, Grassy Waters Conservancy and Palm Beach County Tourist Development Council. A trailblazer in his own right, Mayor James was the first African American Chair of Leadership Florida and the Quantum Foundation.