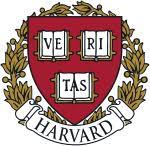 The Harvard Club of Miami
is pleased to share the following invitation from the

Stress Management Tips for 2021
Tuesday, April 13, 2021
5:30pm - 6:30pm

Webinar via Zoom
Zoom info will be sent in advance

Join Chad Olin, MBA 2016, for an interactive discussion on today's most effective stress management practices, including sleep, meditation, yoga, exercise, relationships, neurofeedback, coaching and therapy. Previously a private equity investor, Chad launched a Cuba travel business in 2016 and was able to successfully navigate the perils of Cuba's tumultuous business environment, escalating U.S. government sanctions, and COVID-19's devastation on international travel... by following a rigorous mental health and wellness routine. Chad is an advocate of meditation, having completed multiple advanced retreats including the ten-day silent Vipassana retreat. Read more on his story here: Why I left Wall Street to launch a Cuba travel business.
Cost:
Harvard Club of Miami Members: No Cost
HBS Club of South Florida Members: No Cost
Guests/Non-Members: $10
Members, please use promo code HARVARD to attend at no charge

Questions: Please contact the HBS club admin at admin@hbssouthflorida.org for assistance.

By registering for this event, you agree to the following:
I understand that the session I attend may be recorded and made available, and that my image, name, comments, or questions may appear on-screen.