The Harvard Club of Miami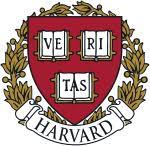 cordially invites you to join us for a

BOOK CLUB DISCUSSION
on
Tuesday, February 15, 2022
6:00 pm

"Bewilderment" by Richard Powers

Webinar via Zoom
(Zoom info will be sent to all attendees prior to event)
There is no cost to attend, but registration is required
Registration deadline Monday, February 14 @ 5:00 pm
Please join us for our next book club session on Tuesday, February 15, 2022 at 6:00pm, according to our regular cadence on the third Tuesday of each month. Due to COVID, we will be holding meetings for now via Zoom, but we hope to have an in-person component when circumstances permit.

Our next book discussion will be "Bewilderment" by Richard Powers.A heartrending new novel from the Pulitzer Prize–winning and #1 New York Times best-selling author of The Overstory.
The astrobiologist Theo Byrne searches for life throughout the cosmos while single-handedly raising his unusual nine-year-old, Robin, following the death of his wife. Robin is a warm, kind boy who spends hours painting elaborate pictures of endangered animals. He's also about to be expelled from third grade for smashing his friend in the face. As his son grows more troubled, Theo hopes to keep him off psychoactive drugs. He learns of an experimental neurofeedback treatment to bolster Robin's emotional control, one that involves training the boy on the recorded patterns of his mother's brain.
With its soaring descriptions of the natural world, its tantalizing vision of life beyond, and its account of a father and son's ferocious love, Bewilderment marks Richard Powers's most intimate and moving novel. At its heart lies the question: How can we tell our children the truth about this beautiful, imperiled planet?Please join us for meaningful conversation, great company, and new experiences! To participate in the book club, please sign up via the button below to register free for the event, order the book on your own, and read it in time for our group discussion.


When ordering books, we encourage our members to support local business if convenient. Thanks to Rob Rosen (AB '74, JD '79), we have secured a 20% discount on book club readings with Books & Books by utilizing the "HARVARD" promo code. You can order the hardcover or e-Book editions from Books and Books through this link. If you have any questions or require additional information, please reach out directly to our committee chair Jason Wong AB'10 (jason.ji.wong@gmail.com). Many thanks to our Book Club Steering Committee for their efforts in establishing this new Harvard Club of Miami activity: James Manahan, AB'58, JD'61, Jason Wong AB'10, Stacey Gordon, AB'98, MPP'02, and Rob Rosen AB '74, JD '79.
Not yet a member of the Harvard Club of Miami? Here's why you should join!
Join the club or renew your membership today by visiting HERE! or email our club administrator at info@harvardmiami.org to request an application.
(*) Harvard affiliates who join the Harvard Club when registering are eligible for Member pricing.

Membership benefits include access and discounts to exclusive "but for Harvard" programs, cultural activities and social events; exclusive networking opportunities; connections through social media focused on professional and personal networking, career opportunities and job postings; and much more.