The Harvard Club of the Palm Beaches
Invites you to
Polo Demonstrations and Argentine 'asado' (BBQ) for…
THE HARVARD POLO TEAM & "HOME BASE"

A Harvard Club of Palm Beaches late afternoon outing with the Harvard Polo team featuring polo demonstrations with the players and coach and outdoor, authentic Argentine "asado" for the benefit of the Harvard undergrad Polo Team and the Boston-based Home Base that provides clinical treatment to wounded vets from all military services from around the country.

Saturday, March 19, 2022
5:00 PM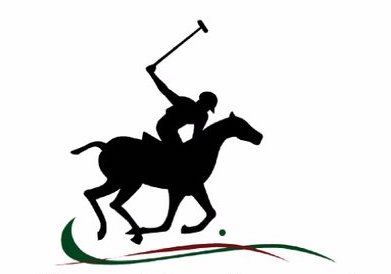 Hobe Sound Polo Club
Located at the intersection of I95 & Florida's Turnpike
2645 SE Bridge Rd, Hobe Sound, FL 33455
Hobe Sound Polo Club has very limited facilities and is not handicapped-equipped.
WE RECOMMEND BRINGING CHAIRS AND/OR BLANKET
Agenda:
3:30PM (as a bonus) Reserved Parking to view Hobe Sound Polo Club Finals Competition polo match (show up to the game at your leisure)

Harvard Club of the Palm Beaches' Polo Demonstration and Presentations
start at 5:00 PM

5:00PM Guest Speakers
Head Coach Harvard Polo, Coach Crocker Snow, Jr. '61
Home Base, Brig. General (ret.) Jack Hammond
Actor, Tommy Lee Jones '69
5:30PM Polo demonstrations by former Harvard Polo captains
Show-and-tell explanations by Head Coach Crocker Snow
6:00PM Argentine Asado
Photo Exhibit: Posing in Recovery, portraits of Home Base vets at the Harvard horse farm
by Photographer Deborah Lannon

Proceeds from the event will benefit the Harvard Polo Team and the Home Base Foundation, an organization started by the Boston Red Sox and Massachusetts General Hospital to aid in the recovery of wounded warriors. The Harvard polo ponies are involved in one of the programs.

Your tickets to this event will include:
Reserved parking for an exciting polo match
Polo pony demonstrations by Harvard Alumni Athletes and announced by Harvard Head Polo Coach Crocker Snow.
Authentic Argentine asado. This traditional BBQ features a variety of meat and lots of it.
Remarks from actor Tommy Lee Jones '69 and Brig. General (ret.) Jack Hammond of Home Base.

BUY TICKETS HERE
All sales are final.
Deadline to purchase advance tickets: Friday, March 18 @ 5:00 PM ET

Advance tickets (beer and wine NOT included)
Harvard Club of the Palm Beaches Members: $75.00 per person
Non-Members: $90.00 per person
Children (under 12): $35.00 per child

Advance tickets (includes beer and wine)
Harvard Club of the Palm Beaches Members: $95.00 per person
Non-Members: $110.00 per person

Questions:
Contact the Club Administrator: harvardclub.pb@gmail.com or 954-914-3148