The Harvard Club of Miami's Young Professionals



invite you to a
Rubell Museum Visit & Happy Hour at Leku

at

Rubell Museum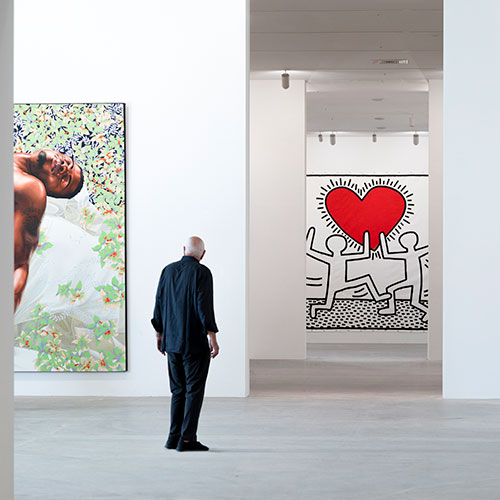 Saturday, May 21, 2022
Meet at Museum Entrance for self-guided tour - 3:15pm
Meet at Leku for Happy Hour - 6:00pm
The Harvard Club of Miami is pleased to host an afternoon at the Rubell Museum for an exhibit visit, followed by a Happy Hour at Leku (connected to the Rubell Museum). The group will gather at 3:15pm at the museum entrance for a self-guided tour of the museum, followed by happy hour at 6:00pm. Please feel free to join for any part of the event, at any time!
Food and beverage are not included. Food and drinks will be available for individual purchase.

Please RSVP so we have an accurate headcount.
Event coordinators: Zachary Rosenthal and Ashely Etemadi.
Purchase your advanced Museum tickets here.
Adults: $15
Seniors: $12
Students & Youth: $10

For those outside of the Harvard network who want to attend, on the "Login using a Harvard Key" page, please direct your attention to the bottom of the screen where it says "Faculty, Staff, Parents, and Non-Alumni Members and Guests – click here and login below." Registration will take place after login.
At the present time, all Harvard Club of Miami events shall comply with behavior, mask, and social distancing guidelines that may be required of the venue where a Club event is located. If there are no such venue requirements, Club-sponsored events and activities will follow CDC guidelines.
We thank you in advance for respecting these.