is pleased to share the following event hosted by HAE:
Fireside Chat with Alexandra Wilkis Wilson, co-founder of Gilt, GlamSquad, and Clerisy
Thursday, May 19, 2022
6:30 - 9:00pm
CIC Miami
1951 NW 7th Ave #600, Miami, FL 33136
Harvard Alumni Entrepreneurs South Florida invites you to join us for a fireside chat where we will hear Alexandra Wilkis Wilson's story about how she disrupted the fashion consumer tech space through Gilt and GlamSquad. We will also learn from this Harvard Alumni's trailblazing experience building a $100M private equity fund to support extraordinary entrepreneurs in the consumer/techsumer space. This will be a night filled with lessons on entrepreneurship, and great networking. We will have time for drinks and mingling to meet new friends and potential business connections.
Event Moderator: Andrea Cid, AB'01, HAE South Florida
Cost:
In-person: $25.00 per person
Zoom: FREE for HAE Members
You will be redirected to HAE to register.


ABOUT ALEXANDRA WILKIS WILSON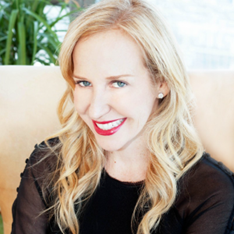 Alexandra Wilkis Wilson is a visionary entrepreneur, investor, and consumer tech advisor who has distinguished herself with a string of digital enterprises that have delighted consumers and disrupted industries. One of the founders of the ecommerce pioneer Gilt, Alexandra has thrived at the leading edge of digital, with recent successes in the on-demand economy, artificial intelligence, and machine learning. She's advised scores of new and developing businesses, served on the boards of public and private companies, and personally invested in 20 startups.