The Harvard Club of Miami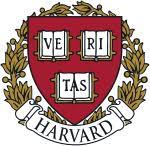 cordially invites you to join us for a

BOOK CLUB DISCUSSION
on
Tuesday, September 20, 2022
6:00 pm

"Lifespan: Why we age and don't have to" by David A. Sinclair

Webinar via Zoom
(Zoom info will be sent to all attendees prior to event)
There is no cost to attend, but registration is required
Registration deadline Monday, September 19 @ 5:00 pm
Please join us for our next book club session on Tuesday, September 20, 2022 at 6:00pm, according to our regular cadence on the third Tuesday of each month.

Our next book discussion will be"Lifespan: Why we age and don't have to" by David A. Sinclair - A paradigm-shifting book from an acclaimed Harvard Medical School scientist and one of Time's most influential people.

It's a seemingly undeniable truth that aging is inevitable. But what if everything we've been taught to believe about aging is wrong? What if we could choose our lifespan? In this groundbreaking book, Dr. David Sinclair, leading world authority on genetics and longevity, reveals a bold new theory for why we age. As he writes: "Aging is a disease, and that disease is treatable."

Dr. Sinclair invites you into the process of scientific discovery and reveals the emerging technologies and simple lifestyle changes—such as intermittent fasting, cold exposure, exercising with the right intensity, and eating less meat—that have been shown to help us live younger and healthier for longer. At once a roadmap for taking charge of our own health destiny and a bold new vision for the future of humankind, Lifespan will forever change the way we think about why we age and what we can do about it.
Please join us for meaningful conversation, great company, and new experiences! To participate in the book club, please sign up via the button below to register free for the event, order the book on your own, and read it in time for our group discussion.


If you have any questions or require additional information, please reach out directly to our committee chair Jason Wong AB'10 (jason.ji.wong@gmail.com). Many thanks to our Book Club Steering Committee for their efforts in establishing this new Harvard Club of Miami activity: James Manahan, AB'58, JD'61, Jason Wong AB'10, Stacey Gordon, AB'98, MPP'02, Lynda Richards PMD, '81 and Rob Rosen AB '74, JD '79.
Not yet a member of the Harvard Club of Miami? Here's why you should join!
Join the club or renew your membership today by visiting HERE! or email our club administrator at info@harvardmiami.org to request an application.
(*) Harvard affiliates who join the Harvard Club when registering are eligible for Member pricing.

Membership benefits include access and discounts to exclusive "but for Harvard" programs, cultural activities and social events; exclusive networking opportunities; connections through social media focused on professional and personal networking, career opportunities and job postings; and much more.