The Harvard Club of Miami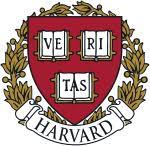 cordially invites you to join us for a

BOOK CLUB DISCUSSION
on
Tuesday, October 18, 2022
6:00 pm

"Great Circle" by Maggie Shipstead

Webinar via Zoom
(Zoom info will be sent to all attendees prior to event)
There is no cost to attend, but registration is required
Registration deadline Monday, October 17 @ 5:00 pm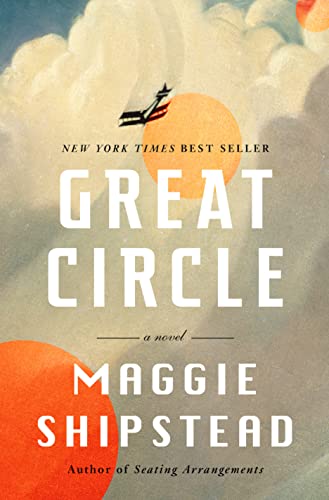 Please join us for our next book club session on Tuesday, October 18, 2022 at 6:00pm, according to our regular cadence on the third Tuesday of each month.
Our next book discussion will be "Great Cirlce" by Maggie Shipstead. After being rescued as infants from a sinking ocean liner in 1914, Marian and Jamie Graves are raised by their dissolute uncle in Missoula, Montana. There–after encountering a pair of barnstorming pilots passing through town in beat-up biplanes–Marian commences her lifelong love affair with flight. At fourteen she drops out of school and finds an unexpected and dangerous patron in a wealthy bootlegger who provides a plane and subsidizes her lessons, an arrangement that will haunt her for the rest of her life, even as it allows her to fulfill her destiny: circumnavigating the globe by flying over the North and South Poles.

A century later, Hadley Baxter is cast to play Marian in a film that centers on Marian's disappearance in Antarctica. Vibrant, canny, disgusted with the claustrophobia of Hollywood, Hadley is eager to redefine herself after a romantic film franchise has imprisoned her in the grip of cult celebrity. Her immersion into the character of Marian unfolds, thrillingly, alongside Marian's own story, as the two women's fates–and their hunger for self-determination in vastly different geographies and times–collide. Epic and emotional, meticulously researched and gloriously told, Great Circle is a monumental work of art, and a tremendous leap forward for the prodigiously gifted Maggie Shipstead.
Please join us for meaningful conversation, great company, and new experiences! To participate in the book club, please sign up via the button below to register free for the event, order the book on your own, and read it in time for our group discussion.


When ordering books, we encourage our members to support local business if convenient. Thanks to Rob Rosen (AB '74, JD '79), we have secured a 20% discount on book club readings with Books & Books by utilizing the "HARVARD" promo code. You can order the hardcover or eBook editions from Books and Books through this link. If you have any questions or require additional information, please reach out directly to our committee chair Jason Wong AB'10 (jason.ji.wong@gmail.com). Many thanks to our Book Club Steering Committee for their efforts in establishing this new Harvard Club of Miami activity: James Manahan, AB'58, JD'61, Jason Wong AB'10, Stacey Gordon, AB'98, MPP'02, Lynda Richards PMD '81, and Rob Rosen AB '74, JD '79.
Not yet a member of the Harvard Club of Miami? Here's why you should join!
Join the club or renew your membership today by visiting HERE! or email our club administrator at info@harvardmiami.org to request an application.
(*) Harvard affiliates who join the Harvard Club when registering are eligible for Member pricing.

Membership benefits include access and discounts to exclusive "but for Harvard" programs, cultural activities and social events; exclusive networking opportunities; connections through social media focused on professional and personal networking, career opportunities and job postings; and much more.