The Harvard Club of Miami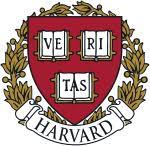 cordially invites you to join us for a
BOOK CLUB DISCUSSION
"The Revolutionary: Samuel Adams" by Stacy Schiff
Tuesday, March 21, 2023
6:00pm - Webinar via Zoom
Please join us for our next book club session on Tuesday, March 21, 2023 at 6:00pm, according to our regular cadence on the third Tuesday of each month. There is no cost to attend, but registration is required. Registration deadline Monday, March 20 @ 5:00 pm.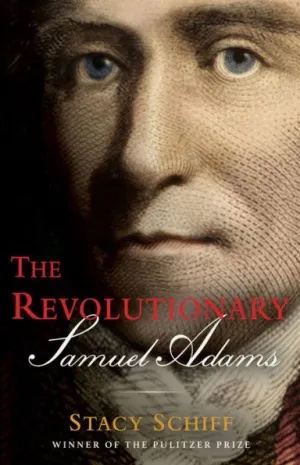 Our next book will be "The Revolutionary: Samuel Adams" by Stacy Schiff. Thomas Jefferson asserted that if there was any leader of the Revolution, "Samuel Adams was the man." With high-minded ideals and bare-knuckle tactics, Adams led what could be called the greatest campaign of civil resistance in American history.

Stacy Schiff returns Adams to his seat of glory, introducing us to the shrewd and eloquent man who supplied the moral backbone of the American Revolution. A singular figure at a singular moment, Adams amplified the Boston Massacre. He helped to mastermind the Boston Tea Party. He employed every tool available to rally a town, a colony, and eventually a band of colonies behind him, creating the cause that created a country. For his efforts he became the most wanted man in America: When Paul Revere rode to Lexington in 1775, it was to warn Samuel Adams that he was about to be arrested for treason.

In The Revolutionary: Samuel Adams, Schiff brings her masterful skills to Adams's improbable life, illuminating his transformation from aimless son of a well-off family to tireless, beguiling radical who mobilized the colonies. Arresting, original, and deliriously dramatic, this is a long-overdue chapter in the history of our nation.

Please join us for meaningful conversation, great company, and new experiences! To participate in the book club, please sign up via the button below to register free for the event, order the book on your own, and read it in time for our group discussion.

When ordering books, we encourage our members to support local business if convenient. Thanks to Rob Rosen (AB '74, JD '79), we have secured a 20% discount on book club readings with Books & Books by utilizing the "HARVARD" promo code. You can order the hardcover or eBook editions from Books and Books through this link. If you have any questions or require additional information, please reach out directly to our committee chair Jason Wong AB'10.

Many thanks to our Book Club Steering Committee for their efforts in establishing this new Harvard Club of Miami activity: James Manahan, AB'58, JD'61, Jason Wong AB'10, Stacey Gordon, AB'98, MPP'02, and Rob Rosen AB '74, JD '79.
---
Not yet a member of the Harvard Club of Miami?
Join the club or renew your membership today by visiting HERE! or email our club administrator at info@harvardmiami.org to request an application.
(*) Harvard affiliates who join the Harvard Club when registering are eligible for Member pricing.

Membership benefits include access and discounts to exclusive "but for Harvard" programs, cultural activities and social events; exclusive networking opportunities; connections through social media focused on professional and personal networking, career opportunities and job postings; and much more.