Imporant:
Due to unforseen circumstances, we have postponed our event with Harvard Professor Mateos. We apologize for the incovenience but are looking forward to hosting Professor Mateos in the near future. Please be on the lookout for the announcement with the new date.

cordially invites you to join us for a
HARVARD FACULTY SPEAKER DINNER
with
Harvard Professor David Moreno Mateos
Assistant Professor of Landscape Architecture

"Ecosystem Restoration and Conservation"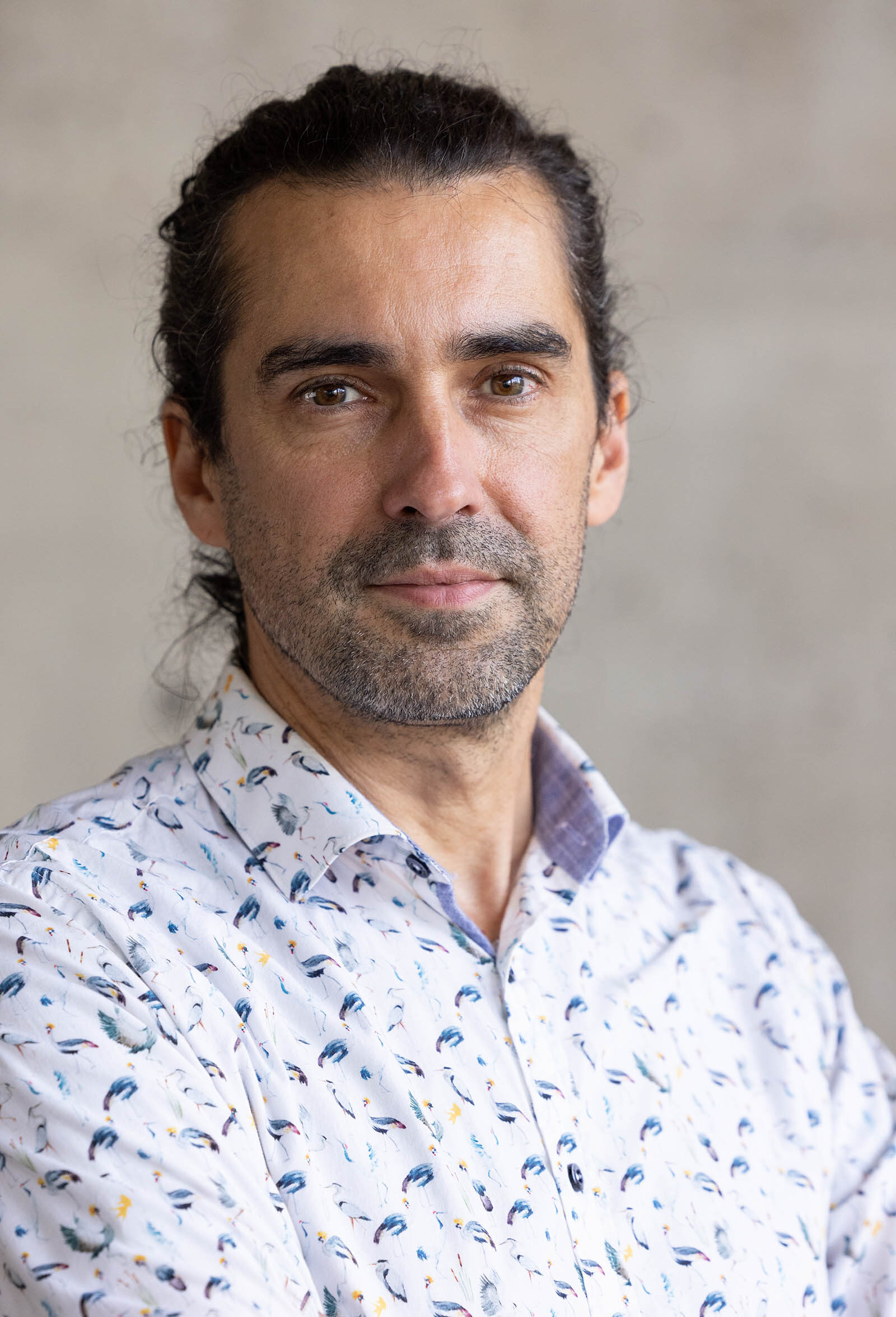 Tuesday, April 11, 2023

6:30 - 9:00pm

Future of Cities Climate and Innovation HUB
224 NE 59th St, Miami, FL 33137
The Harvard Club of Miami invites you to join us for our annual faculty Speaker Series featuring Prof. David Mateos, Assistant Professor of Landscape Architecture. Prof. Mateos will speak on Ecosystem restoration and conservation at the Future of Cities Hub located in Little Haiti. The Hub is designed to be Miami's first net-zero office building thanks to a mixture of technologies such as solar panels and rainwater catchment systems.
Due to demand, space is limited and pre-registration is required. Registration Deadline: Friday, April 7, 2023 by 5pm

Cost:
Harvard Club of Miami dues-paying members*: $60
HBS Club of South Florida & Harvard Club of Palm Beaches dues-paying members*: $60
Alumni Non-members/Additional Guests: $75
* Members may register two additional guest at the member rate

Space is limited. Pre-registration required; no walk-ins accepted
Non-refundable
About our Speaker

David Moreno Mateos is an Assistant Professor of Landscape Architecture at the Harvard Graduate School of Design and an affiliate of the Department of Organismal and Evolutionary Biology at the Harvard Faculty of Arts and Sciences.

David is a restoration ecologist interested in understanding the long-term recovery of ecosystems degraded by human development. He is interested in estimating how long it takes for ecosystems to recover their less resilient attributes, like the interactions among soil organisms and plants. Understanding this will allow for the discovery of tools to increase the currently limited performance of ecosystem restoration, and increase our ecological understanding of landscape architecture. To do so, he investigates how the structure of species interactions and the deriving functionality of recovering ecosystems re-assemble over the long term. He works on areas degraded by human activities, agricultural fields and mines, abandoned centuries ago. Some of these field sites are the forests of New England, recovering from European settlement agriculture for about 200 years, and Southwest Greenland, where Norse sites have been recovering from ancient agriculture for more than 650 years. Along with these empirical approaches, he has extensive experience with meta-analysis to find global patterns of ecosystem response to restoration efforts and ecosystem recovery.

He is interested in bringing this ecological knowledge to design real ecosystems in landscape architecture. With this approach, designed ecosystems in urban and rural environments will be able to reach high levels of functionality, resilience, and adaptability to ongoing global changes.

David received his PhD from the Spanish National Research Council (CSIC) and the University of Alcala, both in Madrid, with honors in 2008. After this, he spent three years at the University of California at Berkeley, two at Stanford University, one at the Centre National de la Recherché Scientific (CNRS) in Montpellier, France, and five at the Basque Centre for Climate Change (BC3) near Bilbao, Spain as an Ikerbasque and Ramon y Cajal research fellow. David has authored more than 40 papers in scientific journals and books, including papers in Nature Communications, Nature, PLOS Biology, and Trends in Ecology and Evolution. He is Associate Editor at the Journal of Applied Ecology (British Ecological Society) and Ecological Restoration (Society for Ecological Restoration).
---
At the present time, all Harvard Club of Miami events shall comply with behavior, mask, and social distancing guidelines that may be required of the venue where a Club event is located. If there are no such venue requirements, Club-sponsored events and activities will follow CDC guidelines. We thank you in advance for respecting these.