Carla Harris book signing at Books & Books Coral Gables
Wednesday, September 6, 2023
6:00 - 7:30pm
Books & Books, 265 Aragon Ave, Coral Gables, FL 33134
Don't miss an opportunity at Books & Books for an evening with Carla Harris (MBA'87) discussing her book: Lead to Win: How to Be a Powerful, Impactful, Influential Leader in Any Environment.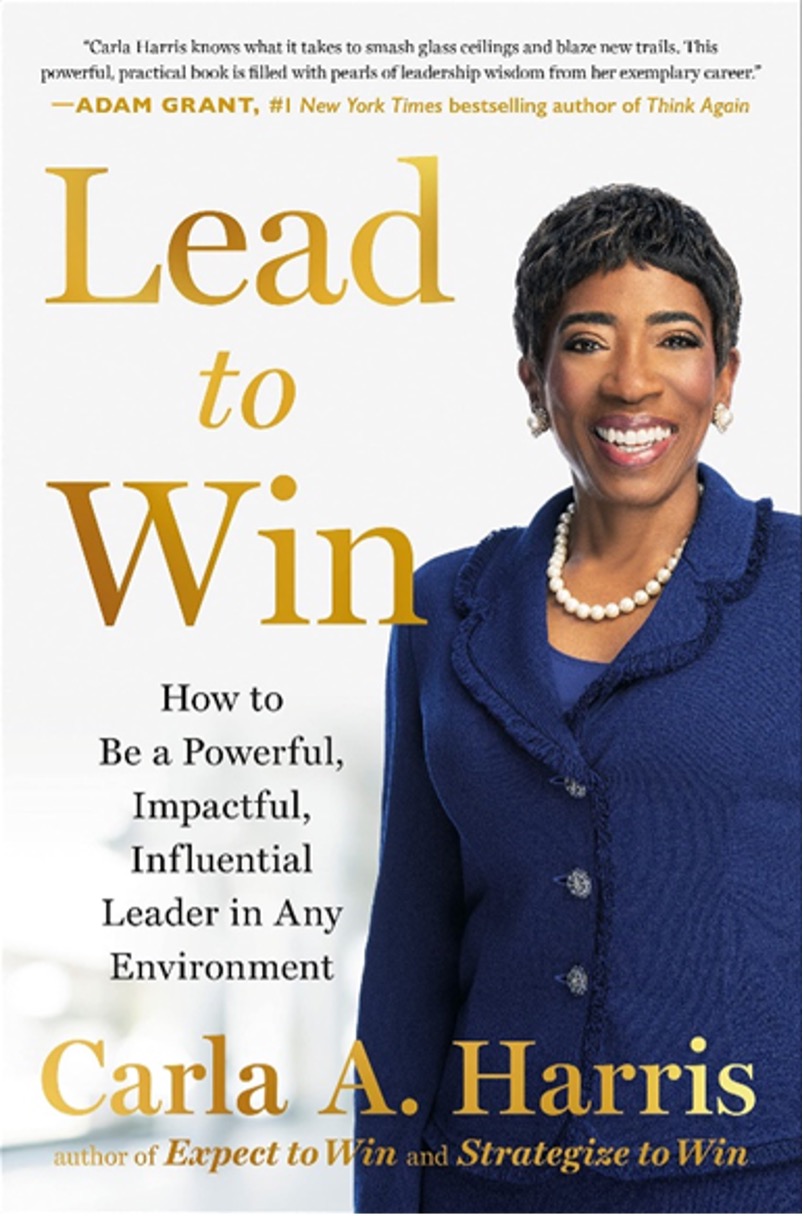 Agenda
6:00pm – Arrival
6:30pm - 20 min book talk, 15 min audience Q+A, then audience mingling and book signing

Please note this event is not hosted by the Harvard Club of Miami. Tickets are FREE and books will be available for purchase at the event.

About the Book:
The author of Expect To Win and Strategize To Win steps out with dynamic strategies for leaders of today and tomorrow.

Work has undergone a sea change, introducing a new matrix of concerns and questions for leaders and potential leaders. What does it take to lead effectively now? What does leadership even mean?

In this much-needed book, powerhouse Carla A. Harris examines the journey from individual contributor to leader. She targets the essential skills necessary to succeed, such as the importance of taking risks, creating a vision, and leveraging assets like relationships and partnerships. At the heart of this book are the eight things you must be intentional about every day—authenticity, building trust, creating other leaders, clarity, diversity, innovation, inclusivity, and voice—qualities that you need to hone and manifest to become a powerful, impactful leader no matter where you work. She also examines the key traits of being a transformational leader, focusing on the gaps she has seen in leadership that could impede or damage any leader's effectiveness.

Timely, inspiring, and filled with Harris's trademark practical advice, Lead to Win will become a touchstone for anyone looking to influence and lead others to make positive change.

About the Author:
Carla A. Harris is the author of Expect to Win and Strategize to Win and senior client advisor at Morgan Stanley. She has degrees from Harvard University and numerous honorary doctorates. In 2013 she was appointed by President Barack Obama to chair the National Women's Business Council. She was also the chair of the prestigious national organization, The Executive Leadership Council; chair of the board of the Morgan Stanley Foundation; and she currently sits on both for profit and other philanthropic boards. The recipient of several professional awards, Carla has been named to Fortune magazine's list of "The 50 Most Powerful Black Executives in Corporate America," Essence magazine's "The 50 Women Who are Shaping the World," Ebony's list of "15 Corporate Women at the Top" and others. She regularly appears on national television and radio programs, and speaks to corporations, colleges and universities, and at events and conferences many times a year. An accomplished gospel singer, she has released four albums and performed to sold-out crowds at Carnegie Hall and the Apollo Theatre. She lives in New Jersey.