The Harvard Club of Miami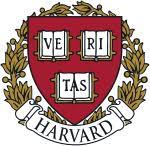 cordially invites you to join us for a
BOOK CLUB DISCUSSION
"How Far The Light Reaches" by Sabrina Imbler
Tuesday, July 18, 2023
6:00pm - Webinar via Zoom
Please join us for our next book club session on Tuesday, July 18, 2023 at 6:00pm, according to our regular cadence on the third Tuesday of each month. There is no cost to attend, but registration is required. Registration deadline Monday, July 17 @ 5:00 pm. We welcome members from any Harvard Club to join us.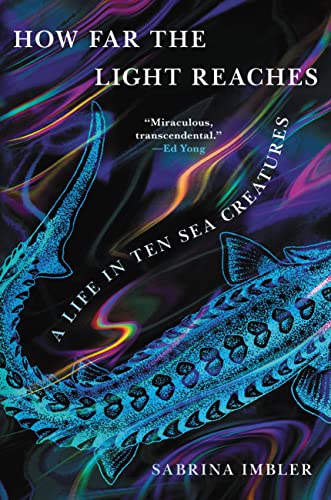 A fascinating tour of creatures from the surface to the deepest ocean floor, inviting us to envision wilder, grander, and more abundant possibilities for the way we live. "A miraculous, transcendental book." (Ed Yong, author of An Immense World)

A queer, mixed race writer working in a largely white, male field, science and conservation journalist Sabrina Imbler has always been drawn to the mystery of life in the sea, and particularly to creatures living in hostile or remote environments. Each essay in their debut collection profiles one such creature, including:
the mother octopus who starves herself while watching over her eggs,

the Chinese sturgeon whose migration route has been decimated by pollution and dams,

the bizarre, predatory Bobbitt worm (named after Lorena),

the common goldfish that flourishes in the wild,

and more.
Imbler discovers that some of the most radical models of family, community, and care can be found in the sea, from gelatinous chains that are both individual organisms and colonies of clones to deep-sea crabs that have no need for the sun, nourished instead by the chemicals and heat throbbing from the core of the Earth. Exploring themes of adaptation, survival, sexuality, and care, and weaving the wonders of marine biology with stories of their own family, relationships, and coming of age, How Far the Light Reaches is a shimmering, other worldly debut that attunes us to new visions of our world and its miracles.

Please join us for meaningful conversation, great company, and new experiences! To participate in the book club, please sign up via the button below to register free for the event, order the book on your own, and read it in time for our group discussion.

When ordering books, we encourage our members to support local business if convenient. Thanks to Rob Rosen (AB '74, JD '79), we have secured a 20% discount on book club readings with Books & Books by utilizing the "HARVARD" promo code. You can order the hardcover or eBook editions from Books and Books through this link. If you have any questions or require additional information, please reach out directly to our committee chair Jason Wong AB'10.

Many thanks to our Book Club Steering Committee for their efforts in establishing this new Harvard Club of Miami activity: Jason Wong AB'10, Stacey Gordon, AB'98, MPP'02, and Rob Rosen AB '74, JD '79.
---
Not yet a member of the Harvard Club of Miami?
Join the club or renew your membership today by visiting HERE! or email our club administrator at info@harvardmiami.org to request an application.
(*) Harvard affiliates who join the Harvard Club when registering are eligible for Member pricing.

Membership benefits include access and discounts to exclusive "but for Harvard" programs, cultural activities and social events; exclusive networking opportunities; connections through social media focused on professional and personal networking, career opportunities and job postings; and much more.