The Harvard Club of Miami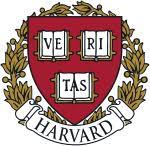 cordially invites you to join us for a
BOOK CLUB DISCUSSION
"Lessons in Chemistry: A Novel" by Bonnie Garmus
Tuesday, August 15, 2023
6:00pm - Webinar via Zoom
Please join us for our next book club session on Tuesday, August 15, 2023 at 6:00pm, according to our regular cadence on the third Tuesday of each month. There is no cost to attend, but registration is required. Registration deadline Monday, August 14 @ 5:00 pm. We welcome members from any Harvard Club to join us.



Chemist Elizabeth Zott is not your average woman. In fact, Elizabeth Zott would be the first to point out that there is no such thing as an average woman. But it's the early 1960s and her all-male team at Hastings Research Institute takes a very unscientific view of equality. Except for one: Calvin Evans; the lonely, brilliant, Nobel–prize nominated grudge-holder who falls in love with—of all things—her mind. True chemistry results.

But like science, life is unpredictable. Which is why a few years later Elizabeth Zott finds herself not only a single mother, but the reluctant star of America's most beloved cooking show Supper at Six. Elizabeth's unusual approach to cooking ("combine one tablespoon acetic acid with a pinch of sodium chloride") proves revolutionary. But as her following grows, not everyone is happy. Because as it turns out, Elizabeth Zott isn't just teaching women to cook. She's daring them to change the status quo.

Laugh-out-loud funny, shrewdly observant, and studded with a dazzling cast of supporting characters, Lessons in Chemistry is as original and vibrant as its protagonist.

Please join us for meaningful conversation, great company, and new experiences! To participate in the book club, please sign up via the button below to register free for the event, order the book on your own, and read it in time for our group discussion.

When ordering books, we encourage our members to support local business if convenient. Thanks to Rob Rosen (AB '74, JD '79), we have secured a 20% discount on book club readings with Books & Books by utilizing the "HARVARD" promo code. You can order the hardcover or eBook editions from Books and Books through this link. If you have any questions or require additional information, please reach out directly to our committee chair Jason Wong AB'10.

Many thanks to our Book Club Steering Committee for their efforts in establishing this new Harvard Club of Miami activity: Jason Wong AB'10, Stacey Gordon, AB'98, MPP'02, and Rob Rosen AB '74, JD '79.
---
Not yet a member of the Harvard Club of Miami?
Join the club or renew your membership today by visiting HERE! or email our club administrator at info@harvardmiami.org to request an application.
(*) Harvard affiliates who join the Harvard Club when registering are eligible for Member pricing.

Membership benefits include access and discounts to exclusive "but for Harvard" programs, cultural activities and social events; exclusive networking opportunities; connections through social media focused on professional and personal networking, career opportunities and job postings; and much more.