The Harvard Club of Miami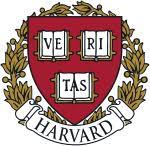 cordially invites you to join us for a
BOOK CLUB DISCUSSION
"The Undertow: Scenes from a Slow Civil War" by Jeff Sharlet
Tuesday, September 19, 2023
6:00pm - Webinar via Zoom
Please join us for our next book club session on Tuesday, September 19, 2023 at 6:00pm, according to our regular cadence on the third Tuesday of each month. There is no cost to attend, but registration is required. Registration deadline Monday, September 18 @ 5:00 pm. We welcome members from any Harvard Club to join us.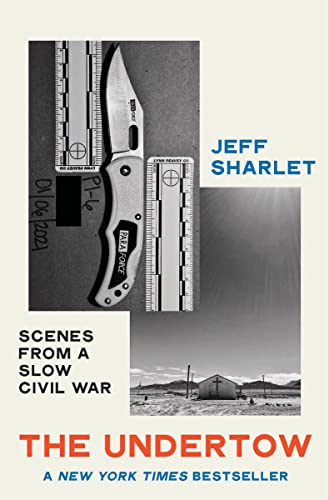 Across the country, men "of God" glorify materialism, a gluttony of the soul, while citing Scripture and preparing for civil war—a firestorm they long for as an absolution and exaltation. Lies, greed, and glorification of war boom through microphones at hipster megachurches that once upon a time might have preached peace and understanding. Political rallies are as aflame with need and giddy expectation as religious revivals. At a conference for incels, lonely single men come together to rage against women. On the Far Right, everything is heightened—love into adulation, fear into vengeance, anger into white-hot rage. Here, in the undertow, our forty-fifth president, a vessel of conspiratorial fears and fantasies, continues to rise to sainthood, and the insurrectionist Ashli Babbitt, killed on January 6 at the Capitol, is beatified as a martyr of white womanhood.

Framing this dangerous vision, Sharlet remembers and celebrates the courage of those who sing a different song of community, and of an America long dreamt of and yet to be fully born, dedicated to justice and freedom for all.

Exploring a geography of grief and uncertainty in the midst of plague and rising fascism, The Undertow is a necessary reckoning with our precarious present that brings to light a decade of American failures as well as a vision for American possibility.

Please join us for meaningful conversation, great company, and new experiences! To participate in the book club, please sign up via the button below to register free for the event, order the book on your own, and read it in time for our group discussion.

When ordering books, we encourage our members to support local business if convenient. Thanks to Rob Rosen (AB '74, JD '79), we have secured a 20% discount on book club readings with Books & Books by utilizing the "HARVARD" promo code. You can order the hardcover or eBook editions from Books and Books through this link. If you have any questions or require additional information, please reach out directly to our committee chair Jason Wong AB'10.

Many thanks to our Book Club Steering Committee for their efforts in establishing this new Harvard Club of Miami activity: Jason Wong AB'10, Stacey Gordon, AB'98, MPP'02, and Rob Rosen AB '74, JD '79.
---
Not yet a member of the Harvard Club of Miami?
Join the club or renew your membership today by visiting HERE! or email our club administrator at info@harvardmiami.org to request an application.
(*) Harvard affiliates who join the Harvard Club when registering are eligible for Member pricing.

Membership benefits include access and discounts to exclusive "but for Harvard" programs, cultural activities and social events; exclusive networking opportunities; connections through social media focused on professional and personal networking, career opportunities and job postings; and much more.