Invites you to
An Evening Exploring Shoma Bazaar
Tuesday, November 14, 2023

Shoma Bazaar - 9420 NW 41st St. Doral, FL 33178

7:00pm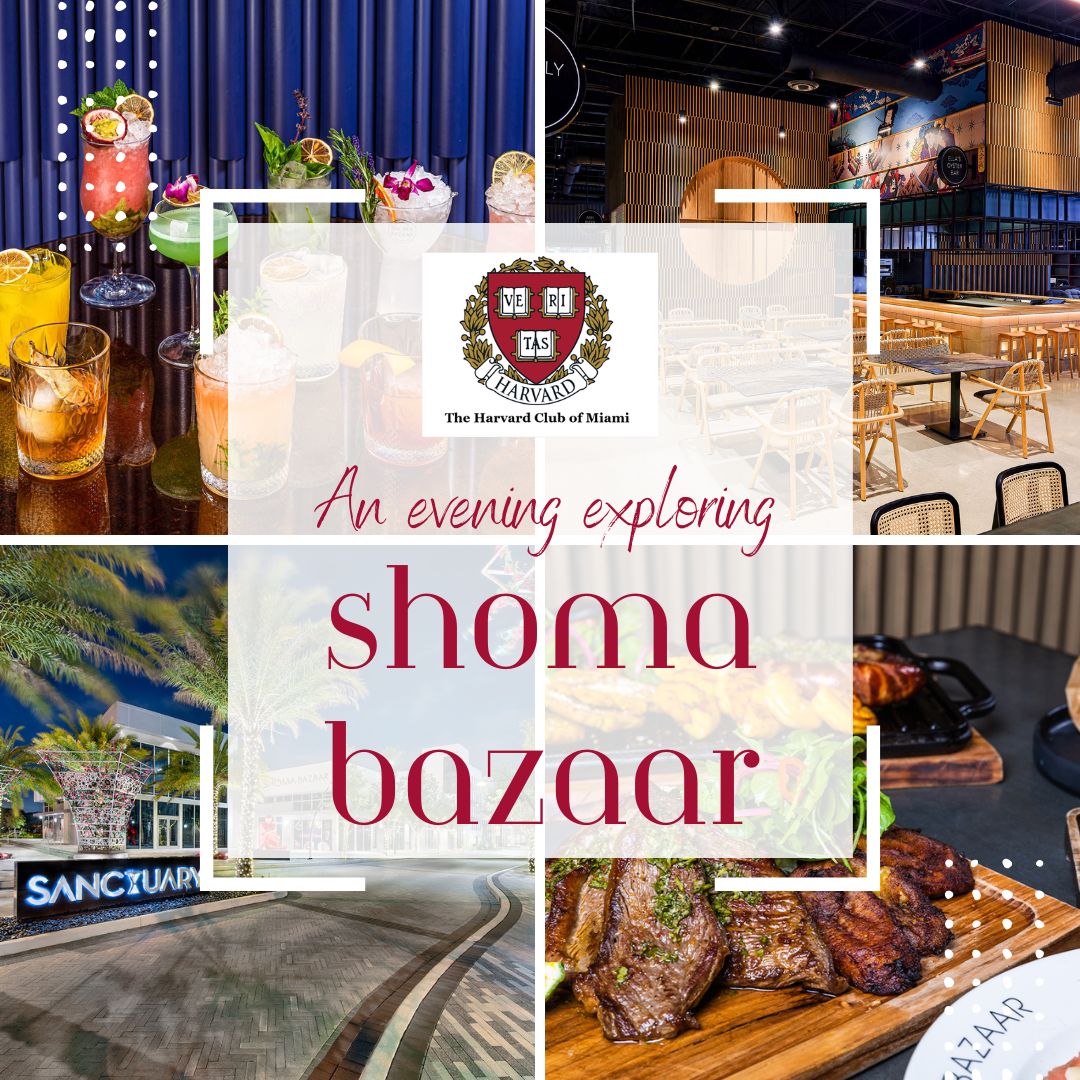 Join the Harvard Club of Miami at our next Food & Drink Event as we go on a culinary adventure at Shoma Bazaar.

Shoma Bazaar is a community hub for local happenings, where an unprecedented collection of local chefs set the standard for culinary excellence in Miami. The visually stunning space features 6 zones – Café/Bakery, Americana, Street Food, Asian/Raw, Biergarten, and Lounge Bar. Guided by 4 core values – support local, create community, offer only the best and always be bold – Shoma Bazaar sets the stage for unforgettable culinary experiences guided by some of South Florida's finest chefs.

There's no cost to attend but please RSVP. Everyone will buy their own food / drinks, and we'll be able to explore a variety of food cuisines. We look forward to you joining us for this innovative dining experience.

If you have additional questions about this event, please email us at info@harvardmiami.org