The Harvard Club of Miami
is pleased to share the following invitation from Books and Books
Wednesday, September 20, 2023
7:00 - 8:30pm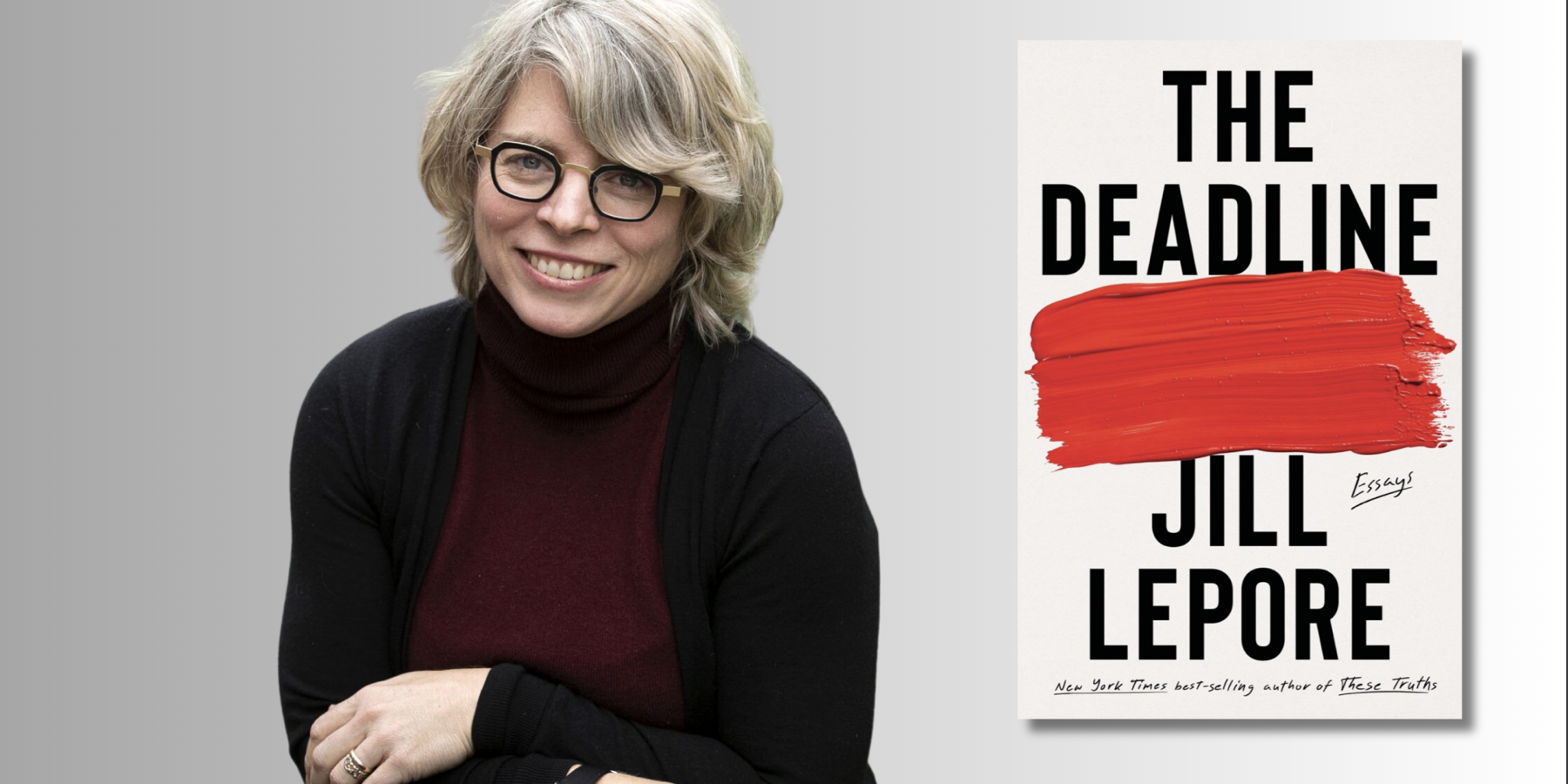 ---
Books & Books is thrilled to present an evening with Jill Lepore & Fabiola Santiago discussing Lepore's gripping book: The Deadline: Essays (Liveright, $45.00).
This event is FREE and open to the public. Books will be available for purchase on the night of the event! Please RSVP only if you intend to join us.
About the Book:
Few, if any, historians have brought such insight, wisdom, and empathy to public discourse as Jill Lepore. Arriving at The New Yorker in 2005, Lepore, with her panoptical range and razor-sharp style, brought a transporting freshness and a literary vivacity to everything from profiles of long-dead writers to urgent constitutional analysis to an unsparing scrutiny of the woeful affairs of the nation itself. The astonishing essays collected in The Deadline offer a prismatic portrait of Americans' techno-utopianism, frantic fractiousness, and unprecedented—but armed—aimlessness. From lockdowns and race commissions to Bratz dolls and bicycles, to the losses that haunt Lepore's life, these essays again and again cross what she calls the deadline, the "river of time that divides the quick from the dead." Echoing Gore Vidal's United States in its massive intellectual erudition, The Deadline, with its remarkable juxtaposition of the political and the personal, challenges the very nature of the essay—and of history—itself.