The Harvard Club of Miami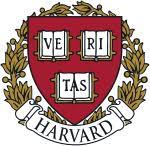 cordially invites you to join us for a
Book Club Discussion
"Harsh Times" by Mario Vargas Llosa
Tuesday, March 19, 2024
6:00pm - Webinar via Zoom
Please join us for our next book club session on Tuesday, March 19, 2024 at 6:00pm, according to our regular cadence on the third Tuesday of each month.

There is no cost to attend, but registration is required. Registration deadline Monday, March 18 @ 5:00 pm. We welcome members from any Harvard Club to join us.

We look forward to you joining us for meaningful conversation, great company, and new experiences! To participate in the book club, please sign up via the button below to register for the event, order the book on your own, and read it in time for our group discussion.


Many thanks to our Book Club Steering Committee for their efforts in establishing this new Harvard Club of Miami activity: Jason Wong AB'10, Lynda Richards, PMD'81, Rob Rosen AB '74, JD '79 and Judith Rood Traum AB'62.
ABOUT OUR BOOK
Guatemala, 1954. The military coup perpetrated by Carlos Castillo Armas and supported by the CIA topples the democratic government of Jacobo Árbenz. Behind this violent act is a lie that will have drastic consequences for the entire region: the accusation by the Eisenhower administration, determined to protect American commercial interests in Central America, that Árbenz encouraged the spread of Soviet Communism in the Americas.

Harsh Times is a story of international conspiracies and conflicting interests in the time of the Cold War, echoes of which still reverberate today. In this thrilling novel, the Nobel laureate Mario Vargas Llosa invents vivid characters who go to the heart of the dilemmas of Guatemala's history in a deeply textured blending of fact and fiction that is his alone. Not since The Feast of the Goat, his classic novel about the downfall of the Trujillo regime in the Dominican Republic, has Vargas Llosa combined political intrigue and suspense so compellingly.




---
When ordering books, we encourage our members to support local business if convenient. Thanks to Rob Rosen (AB '74, JD '79), we have secured a 20% discount on book club readings with Books & Books by utilizing the "HARVARD" promo code. You can order the hardcover or eBook editions from Books and Books HERE.

If you have any questions or require additional information, please reach out directly to our committee chair Jason Wong AB'10.
---
Not yet a member of the Harvard Club of Miami? Join Today!
Join the club or renew your membership today by visiting HERE or email our club administrator HERE to request an application. (*) Harvard affiliates who join the Harvard Club when registering are eligible for Member pricing. Membership benefits include access and discounts to exclusive "but for Harvard" programs, cultural activities and social events; exclusive networking opportunities; connections through social media focused on professional and personal networking, career opportunities and job postings; and more.